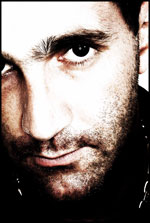 Progressive-Sounds: From playing in disused tunnels while still underage, to playing at some of the hottest venues the world has to offer, you have certainly come a long way during your time in the industry. When you began your journey, did you ever picture yourself coming this far, and what prompted you to begin the journey in the first place?
Steve Lawler: I don¹t think anyone that started DJ¹ing in the late 80¹s or early nineties expected the scene to come this far? So I certainly never did! I began DJ¹ing because I love the music. When I started, the House Scene was SO underground, that it was new and fresh and slightly rebellious, and that really exited me, I just knew I had to get into this scene, nothing else even came close!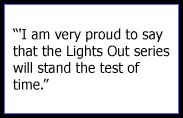 Progressive-Sounds: You've just released the third in your Lights Out series of compilations. When the first album came out, it was very experimental for it's time and it's reactions were divided. How would you feel the series has progressed over the course of the three albums?
Steve Lawler: I am very proud to say that the lights out series will stand the test of time. You are right when Lights Out 1 came out, it had very mixed opinions by people, a lot of people didn¹t get it, but the 1st lights out album gets more praise now than it did 4 YEARS!! Ago, the whole lights out series purpose as an album project is to give people something different and I believe I have achieved that. Its not for everyone, lights out was never made for the masses. But it seems to have done ok.. lol J
Progressive-Sounds: This year you launched your 'Viva' night at Ibiza's Space, a night which you created for people to get 'down and dirty' to, with the focus on good music and debacherous antics. Running on a Thursday, did you find it harder to establish as opposed to the traditional Sundays you've played previously, and with the season over, what would you have done differently, or do you feel can be improved upon for next year?
Steve Lawler: There is definitely room for improvement! I think there always is.. the first thing I will change, is not to use Darren Hughes to promote the night, as his hands are tied with We-love Sundays. People came in the masses and they did get down and dirty. VIVA was a great sucsess but there are some things I would like to do differently next year. Only VIVA¹s first year, and it was better than we all expected. Part of the excitement, is the challenge of it. We-love Sundays wasn¹t a challenge for me anymore, there music policy was becoming to much about the big tunes and I needed to move away from that.
Progressive-Sounds: Production wise, your sound still has the trademark drums that have been a proponent of your work over the years, but now with a prominent electronic rock edge as well. Would you call this a progression in your sound, or just you expanding and experimenting, and with the the increase in original production from yourself, can we assume an artist album from yourself is in the works?
Steve Lawler: I am taking some time out next year to start working on my album properly, until now I have put down lots of idea¹s for my album. But I need to not travel so much settle and lock my self in the studio.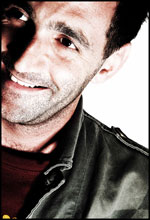 Progressive-Sounds: After working on a remix on the title track from the film 'The Skeleton Key', would you like to sink your teeth into something more substantial, such as maybe composing or scoring for a project such as BT and Hybrid have done in recent years?
Steve Lawler: If I was to get involved in a project like that, I would need several months off from DJ¹ing. I would want to do the job well and dedicate myself to it. It is something I would like to work towards.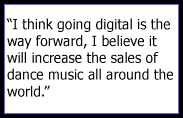 Progressive-Sounds: What were the factors behind deciding to cease your Harlem labels and instead launch one label in the form of Viva Recordings, what made you choose to go entirely digital as opposed to also including the traditional 12" format, and what can we look forward to seeing on the label between now and next spring?
Steve Lawler: I think going digital is the way forward, I believe it will increase the sales of dance music all around the world. I travel all the time, and I get to see these countries where people cant afford to buy vinyl, it works out so expensive for them. Vinyl doesn¹t come down in price after it¹s been imported to their country, so people simply can¹t afford it and therefore are forced to download it.
I believe a lot of these buyers want to support their artist and buy their singles or albums but they simply cant afford to. I believe that once this is all in place and there is huge selections available from a very known source i.e. (eBay / Amazon) people will go to these sites knowing that the music they want will be there for them, and at a fraction of the price.
Most record buyers are now using mp3 players as apposed to portable cd players so it¹s not only cheaper but also easier for them. Mp3¹s now come in a good quality format at 320kps so they are good enough quality to play out live for DJ¹s. I actually still buy records on a weekly basis, but then burn them straight down to digital format and burn onto a cd to play in clubs, this way I always have a back up of every track (in case it gets lost of broken) and I can manipulate the track more when playing live.
The digital movement has happened so fast, and it¹s now upon us and we have to adapt and I think this is a good and positive thing that is happening. Music will now be available to everyone all over the world no matter what country they live in and its affordable for everyone. Music is made to be enjoyed no matter where you live or what you do and the digital revolution is now making this fact rather than fiction.
Progressive-Sounds: Having travelled the world as a DJ, touring and playing and hosting many special parties, if you had to pick one party, one venue and one country each that stands out for special reason, what would they be and why?
Steve Lawler: This is off the top of my head my hit list of some of the best places in the world to play
Pacha, Argentina
Stereo, Montreal
Space, Ibiza
The End, London
Digital, Newcastle
Tenax, Italy
Womb, Japan
Steve Lawler:
Why? Because they have the best Sound and best Crowds in the world.