Radio Slave - Bell Clap Dance
Kenny Hawkes & David Parr - Gemini
Mr. G - U Askin'
Runaway - Brooklyn Club Jam
Spencer Parker - Improvised Minotaur
Veinte Tres - Serpiente Cosmica (Revolution Edit)
Spencer Parker - Yogoto
Luke Solomon - Martin, A Cello & Me
Toby Tobias - Eleven (Revolution Version)
Various Artists - Rekids Revolution
Label:
Rekids
| Release Date: 2/1/2009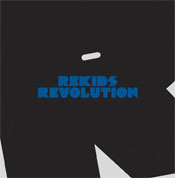 Matt Edwards and James Masters' Rekids imprint brings together some of the label's best releases from it's extensive selection of fantastic singles, and presents them in one concise compilation entitled 'Revolution'. An unmixed album, disc one features originals from Radio Slave, Mr G, plus exclusive cuts from Toby Tobias and Spencer Parker, while the second remix disc features the likes of Dubfire and Slam, again with exclusive works, this time from Jjak Hogan and Boola. Topping it all off, a bonus third disc sees Spencer Parker provide a list of his favourite pieces of music from the label, summarised and presented in one sleek dj mix, making 'Revolution' a highly comprehensive collector's item for Rekid lovers everywhere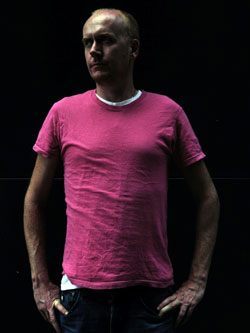 Radio Slave's Rekids imprint gets busy and brings you a 3-CD compilation of the finest Rekids releases of late - and there are many - as well as some exclusive tracks you can only find here: REKIDS REVOLUTION.
An UNMIXED Disk 1 brings you Rekids Originals. Nine straight-up original Rekids tracks: Radio Slave's futuristic Block Party 'Bell Clap Dance'. Kenny Hawkes & David Parr's 'Gemini' - is it summer? Is it 80s B-boy? Is it deep house? It's all. Mr G's 'U Askin'?' - non-stop analogue driven, bass-heavy tech-funk. Runaway's 'Brooklyn Club Jam' - licensed to DFA in the USA and used on Roberto Carvalli's recent New York fashion show. Spencer Parker's 'Improvised Minotaur' emobodies what's classic in a forward thinking way. Viente Tres' 'Serpiente Cosmica' (exclusive) lets the music do the talking (the style is in the name). Spencer Parker's 'YOGOTO' (exclusive) backs relentless techno against a piano riff and chants of 'You got to move your body!". Luke Solomon's 'Martin, A Cello & Me', a beautiful track taken from Solomon's debut artist album 'The Difference Engine', released early 2008. And Toby Tobias' 'Eleven' (exclusive version) - taken from Toby's debut artist album 'Space shuffle', released 2008.
An UNMIXED Disk 2 brings you Rekids Remixes. Slam techno-rubs Radio Slave, Andomatt 3000 gets hard and funky with Luke Solomon, Marcel Dettmann works the bare bones of Mr G, Cristian Vogel jacks Jjak Hogan (exclusively here), Dubfire grinds Radio Slave feat. Danton Eeprom, Prins Thomas gets disko with Luke Solomon, Josh Wink gets acidic with Radio Slave, Boola creates mood with Radio Slave (exclusively here) and I:Cube gets cosmic with Toby Tobias.
A MIXED Disk 3 sees Rekids' signing Spencer Parker expertly segue 12 of Rekids' most prominent releases into a mix that you will listen to over and over. Get addicted
Radio Slave's 'Tantakatan', taken from Rekids 022 and part of the 'No Sleep' series, brings a perfect introduction to the mix; slow, dubbed heaviness, beats and builds as the 'Grindhouse' accapella interjects and lets it roll into Veinte Tres' 'Serpiente Cosmica'. Next up, an exclusive groove-laden D'Julz remix of Spencer's 'Romantic' leads into Radio Slave's 'Bell Clap Dance', one of the biggest records of 2007. The midway brings one of the biggest dance records of 2006 - Matt O'Brien's 'Serotone' - pure yet unassuming, peaktime grooves designed to trip you sideways, switch into Spencer's own unreleased and exclusive secret weapon 'YOGOTO'. The big, hard German influences of Radio Slave's 'Secret Base' bounce into the unmistakable beats of Dubfire's remix of Radio Slave feat. Danton Eeprom's 'Grindhouse', the biggest release on Rekids yet From here, the first ever Rekids release from May 2006 - Radio Slave's 'My Bleep' (original) - bleeps up, down, around and leads into a more cosmicated Roman Flugel 'My Bleep' remix . And finally, Spencer ends with the excellent I:Cube remix of Toby Tobias' 'The Feeling' - slow electronica lets the melodies play you out.
Spencer Parker's first Rekids release came in 2006 with the 'Beautiful Noise' EP. He since released on other labels including Tsuba, Liebe* Detail, Buzzin Fly, Saved and returned to Rekids in 2008 with the 'Dreamer' EP. 2009 steps up a level as Spencer rises to the challenge of mixings Rekids' rekids into mix perfect for your ears.
REKIDS REVOLUTION is a selected montage of Rekids' recent and essential releases, as well as a look to the future with unreleased music that you can only find here.
Music Reviews -more-

browse