Trentemøller - Miss You
Quark - Acoustiques Paralleles (Swayzak Mix)
Afterlife Feat. Angela Neve - Midnight
This City Never Sleeps - No Logo
Ashley Beedle Pres. The London Heavy Disco Revue - And Justice For All
Thievery Corporation - Satyam Shivam Sundaram
Blue Foundation - As I Moved On (Run Jeremy Band Remix)
Reverso 68 - Take Me Back (To Yours)
Stephen Lopkin - Big Jock (A Tribute To A Legend)
No Logo - Dark Star
Ben Westbeech - So Good Today
Alexkid With Liset Alea - Nightshade (Rodriguez Jnr Mix)
Mighty Math - Experimental Child (Swayzak-Not-Swayzak Mix)
Nathan Fake - Stops
Björk & David Arnold - Play Dead
Various Artists - Ibiza - The Sound of Renaissance Volume 4
Label:
Renaissance Recordings
| Release Date: 6/25/2007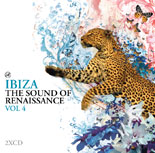 Renaissance's annual in-house celebration of the Ibiza season and their Pacha residency returns, a 2 disc mix showcasing chilled Balearic treats and beats on 'Beach' and current / future dancefloor classics on 'Club', destined to become THE summer soundtrack.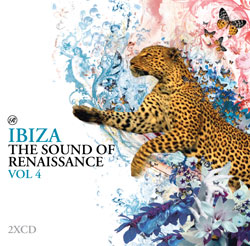 Renaissance's critically acclaimed TSOR series returns for its fourth instalment. Once again looking to the 'White Isle' for inspiration, the compilation comes as two very separate discs: 'Beach' and 'Club'.
'Beach' has been mixed by Renaissance favourite Pete Gooding, whose 10-year Café Mambo residence stood him in perfect stead to helm matters. The result is an eclectic journey that blends classics such as Bjork & David Arnold's seminal 'Play Dead' alongside chilled masters' Afterlife & No Logo and current dance gods Trentemoller and Nathan Fake. Essential for those hot summer days, be it by the Mediterranean, English Channel or North Sea!
'Club', mixed by current resident Marcus James, focuses on the dancefloor, highlighting future gems from the Renaissance single division; tracks such as Solaris Heights 'No Trace', the incredible Jim Rivers' remixes of Blue Foundation and Nic Fanciulli, plus the much-hyped Shlomi Aber offering, 'Moods Feat. Lemon'. Alongside these home-grown talents there's a rich selection of dance gems from Dennis Ferrer, Joey Negro and Carl Craig to name but a few.
Music Reviews -more-

browse