Trentemoller & DJ Tom - An Evening With Bobi Bros
Danny Tenaglia – Dibiza (Island Groove Mix)
Funk D'Void Feat Jay Leblone – Lovin (Your Body Mix)
Anil Chawla & Dave Anderson – SheShi Lounging
Angel Moraes - The Operatah
Eric Borgo Vs Oxia - Another Man (Daniel Stefanik Mix)
Spirit Catcher - Harmonize
Gamma Rox – Magical
Cubic – Superflyin (Francesco Farfa Mix)
Arias - Twelve
Oliver Koletzki - Music From The Heart
Cozzy D & Kid Dub Present D DUB - Genesis
Emjae - Mal Funktion
Dom Almond - Shake It
Saul B Vs Leo Giradi - Manga
Coburn – Razorblade (Play Paul Club Mix)
X-Press 2 – Witchi Tai To (M Factor Vocal)
Bent - Waiting For You (Superbass Mix)
UNKLE – Burn My Shadow (Junkie XL Mix)
Various Artists - Global Underground: GUMixed
Label:
Global Underground
| Release Date: 5/14/2007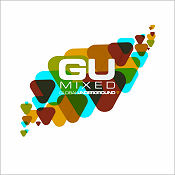 Global Underground's 10th anniversary album 'GU10' was a huge success for the label, showcasing some of the best tracks from the label's illustrious history. As such, it was only a matter of time before a "follow up" appeared, and with the pending release of Global Underground's 'GUMIXED', the label presents two discs of upfront and new music, and due to the well received reception of the last album, a classics mix featuring some of the best tracks from the late 1980s and early 1990s.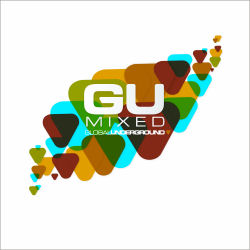 Global Underground are proud to present the follow up to the hugely successful GU10, with an album called 'GUMixed'.
GUMIXED is a cutting edge 3 disc collection of the world finest dance music, there are 2 CDs full of exclusive and unreleased music from around the globe plus a bonus 3rd disc containing a classics mix from the period 1988-1995 and showcases some hidden gems from Sasha, Prefab Sprout, Westbam, Frank De Wulf and Leftfield.
A killer tracklisting with over 50 tracks on 3 CDs (all seamlessly mixed) and features brand new music from - Danny Tenaglia, UNKLE, Gabriel & Dresden, Paul Hartnoll, Slam and Bent together with cutting edge tracks from hot newcomers like Germany's Luetzenkirchen, UK's James Talk, Sweden's Sebastien Ledger and Italy's #1 DJ, Maskio.
The album will also be available in the following formats:
Limited edition Oversized Digipak 4 x CD (3 Mixed CD + 1 Unmixed CD) (GUMIX1CDX)
Vinyl Format – 3 x 12" Vinyl (GUMIX1VIN)
Unmixed DJ Format – 4 x CD Unmixed (GUMIX1CDDJ)
Digital Download – (GUMIX1DIG) Available at ITunes, DJ Download and Beatport
Music Reviews -more-

browse