The Cinematic Orchestra - Channel 1 Suite
L Pierre - Rotspots From The Crap Map
Boozoo Bajou Feat Tony Joe White - Keep Going
Kraak & Smaak - Keep On Searching
Outlines - Listen To The Drums (Clignancourt Edit)
Mike Monday - Zum Zum
Nightmares On Wax - African Pirates (JD73 Mix)
Tosca - Superrob (Henrik Schwarz Mix)
Fauna Flash - Question (Stereotyp 'Booty Call' Mix)
Stereotyp - Do Dirt
Sinner DC - Born To Be Mild
Killing Joke - Requiem (A Floating Leaf Always Reaches The Sea Dub Mix)
Morgan Geist - Skyblue Pink
Dark Globe - Atoms (Flight Delay Dub)
Innersphere - Out Of Body
Cass - Custom Made
Andrew K - No Hay Banda
Various Artists - Global Underground: Afterhours 3
Label:
Global Underground
| Release Date: 1/29/2007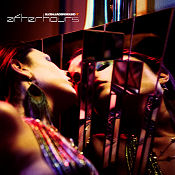 As one year ends, another begins, and as 2007 looms around the corner, so does the latest volume in Global Underground's acclaimed series 'Afterhours'. Originally introduced in 2002, this post club, late night series of compilations is without a doubt the most diverse and eclectic of all that are released via the Global Underground brand. With new albums from Sasha and Nick Warren, plus new artist albums from Trafik amongst others, 'Afterhours 3' will kick off 2007 in fine style when it is released in late January.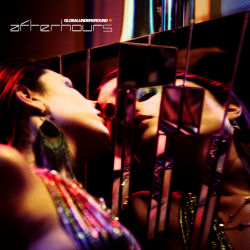 Global Underground's Afterhours series has become synonymous with post clubbing after parties. Pete Tong hailed 2005's 'Afterhours 2' as his "Essential CD" and the series has found favour with every type of music fan ever since the first volume was released in late 2002. This is the music you put on after the night out, when you don't want to listen to cheesy Café Del Ibiza or "best of" chill out series 28.
It's the twisted & straight, dark & light, nice & nasty sound that juxtaposes music from every genre. 1977 legendary disco track Cerrone – Supernature sits alongside Norwegian techno from Lindstrom; 1985 electro track Charlie – Spacer Woman sounds as fresh as newer productions from Kevin Swain.
And of course, there are many other artists, with music featured from the last three decades, from the likes of Gus Gus, Ewan Pearson, Cinematic Orchestra, Mark Knight, Tosca, Morgan Geist, Nightmares On Wax and many many more.
'Afterhours 3' will also be released as 4CD unmixed set for CD-DJs and music collectors, in addition to two 4-track 12" EPs for the purists, and kicks of what looks set to be one of the biggest years yet for the Global Underground brand.
Music Reviews -more-

browse