Neil Quigley & Nick Muir Feat Nadine Khouri - Feedback From The City (Vocal Mix)
16 Bit Lolitas - Neptune
Jamie McHugh - Wrong
Anthony Middleton - Weitzidea
Guy J & Roy Brizman - Avant-Garde
Ost & Kjex - Thru With Being Bad
Guy J - Shiver
Dan Mangan & Danny Bonnici - F**k Dude
Adrian Consta - Trippin
AMB - Shut
Various Artists - Audio Therapy Spring Summer Edition 2007
Label:
Audio Therapy
| Release Date: 3/19/2007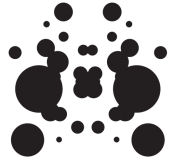 Another new year means it's time for another of Audio Therapy's sampler compilations, and the 'Spring Summer '07' looks to be their best yet. Featuring much sought after tracks such as 'Neptune' by the 16 Bit Lolitas, in addition to Neil Quigley's production debut via a collaboration with Nick Muir, and a solo offering from Audiofly's Anthony Middleton just a few of the great tracks on offer, this looks set to be one of THE essential purchases of the Spring, be you a fan of the Audio Therapy label or an electronic house lover in general.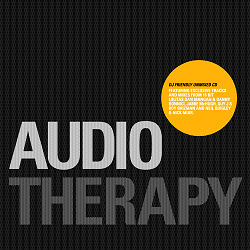 Audio Therapy love it when a plan comes together and plans rarely come together as perfectly as the Audio Therapy Spring Summer '07 sampler.
One of the label's New Year's resolutions was to shake things up a bit and breath new life into an already healthy talent roster. Now in it's second year and third volume, this latest edition features 10 tracks from artists whom previously have not been associated with the label.
Once again showcasing the global nature and reach of the label (also reflected in the ongoing 'Across Borders' series - a new volume of which 'Italy' is out later in the Spring), the Spring Summer '07 features tracks from Australia, Denmark, Holland, Israel, Romania and the UK, creating a beautiful collection of music that explores virtually every corner of electronic house music and then some - but don't take their word for it - judge for yourself.
Audio Therapy 'Spring Summer '07 Sampler' is due out March 19th in the UK, in the Rest of the World on on April 16th and finally in the US on April 24th 2007. A vinyl sampler featuring a collection of tracks from the album will also be released at the same time.
Music Reviews -more-

browse