Shlomi Aber - Tel Aviv Garden (Shlomi Aber 'Twisted' Dub)
MK Ultra Project - Gamma Radio (16 Bit Lolitas Mix)
Lewie Day - Striptease
Swain & Paris - Tyke's Groove (Mindaugelis & Andrius Alien Mix)
Oliver Moldan Presents Prawler - Fred's Kiss
Habersham - Where's My Guitar
Pole Folder - Over
Nick & John Dalagelis - R2 Units Gone Wild (G-Pal 'RR' Mix)
Stelios Vassiloudis - Teething
Sean Quinn - Relentless
Various Artists - Audio Therapy Autumn Winter Edition 2006
Label:
Audio Therapy
| Release Date: 11/6/2006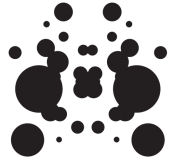 2006 has been a busy year for the Audio Therapy label. In addition to the continuation of their ongoing 'Therapy Sessions' compilation series, plus the second edition in their well received 'Across Borders' project, this year saw the launch of the Audio Therapy sampler - with the Spring/Summer Edition having highlighted some of the label's best releases from the first half of the year. As summer now becomes Autumn, Audio Therapy now present the Autumn/Winter Edition to take us through to the end of 2006 and beyond.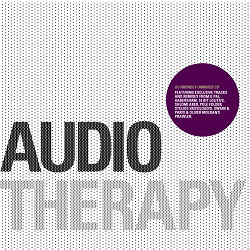 The words "proud to present" have become a bit of an overused cliche over the years, a precursor that has suffered brutal over use and been tagged on to even the most cringeworthy of projects. Those people over at Therapy Towers, intend to go some way in restoring the aforementioned to it's former glory by announcing that Audio Therapy is extremely, nay overwhelmingly, even positively overbearingly "proud to present" The Autumn/Winter 2006 sampler.
This collection (the second in an ongoing series) is not a mix album. It's a compilation containing 10 exclusive tracks never released before on any format, picking up where the Spring Summer Edition left off earlier in the year.
All handpicked by the Therapy team, the collection features a mix of established, up and coming and unknown artists, with some of the tracks also having appeared on the label's recent 'Therapy Sessions Volume 3' compilation mixed by Lexicon Avenue & Dave Seaman. Some will also become future singles on the label (but not these versions!), and some will not, being exclusive to this project.
As DJs continue to move away from vinyl (1881-2006 RIP), Audio Therapy believe these CDs will be the main way music is delivered for the foreseeable future. Well, that and also by way of digital downloads of course via which these tracks also available. Audio Therapy plan to release 2 of these albums a year and hope to set a new standard which many other independent labels will follow.
For those amongst you who enjoy the quaint tradition of playing vinyl, they have done a limited edition 1000 copy run of two individual vinyls to accompany the releases. Audio samples and more information can be found over on the Therapy Music website.
Music Reviews -more-

browse