Soul Freak Music (Terry Lee Brown Junior Mix)
Revealing The Sound (Milton Jackson 'Dark Matter' Mix)
Lion Steps (featuring Theresa Baltimore) (Einzelkind Mix)
Love Is Beautiful (Francois DuBois Mix)
Is This Life (with Terry Lee Brown Junior) (Johan Ilves Mix)
Thunderball (featuring Theresa Baltimore (Daniel Kyo Mix)
So Free (Introducing Jay) (Sasse Mix)
Handsome Machine (Manuel Tur Mix)
Night Over Sundbyberg (Bucher & Kessidis Mix)
Travellers (Beat Pharmacy Dub)
Gazing (Soulonaut Astro Dub)
The Timewriter - Resensed Part Two
Label:
Plastic City
| Release Date: 10/13/2008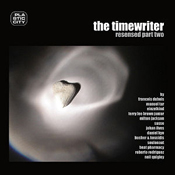 Picking up where 2007's 'Resensed Part One' left off, Plastic City and The Timewriter present another collection of remixes and interpretations taken from the The Timewriter's extensive catalogue that spans the last decade. A compilation that spans numerous genres and styles, bringing together such names as Milton Jackson, Terry Lee Brown Junior, Francois DuBois and Moodmusic's Sasse, and due very soon.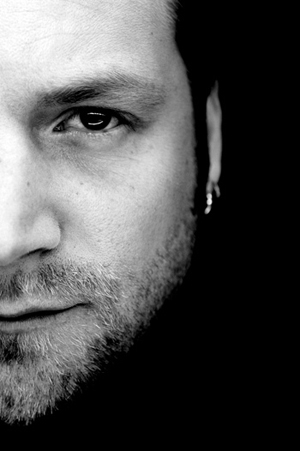 Plastic City presents the second part of the The Timewriter Resensed Series with another great remix collection of tracks of one of its most important and most charcterrizing artists. It is, like the first part, a journey through more than 12 years The Timewriter and established artists as well as fresh young talents from the whole world were invited to create their own interpretations of tracks from the last five The Timewriter albums Letters From The Jester, Jigsaw Pieces, Diary Of A Lonely Sailor, Paintbox and Soulstickers
The result is an unbelievably diverse collection of interpretation whose styles are ranging between full peak time tunes with wide melodic chord arrangements, dry and dusty minimal funk, sexy and romantic love soundtracks, multilayered rhythm structure odysseys, dark and techno influenced Deep House, summerbreezed Drives in progressive House arrangements, flavours of relaxed Lounge parts or big and dubby basslines.
And for this time we have tracks of Terry Lee Brown Junior (of course), Milton Jackson (Tronicsole, Glasgow Underground), the Berlin based Einzelkind duo, Francois Dubois aka Funk DVoid, the fresh face from Sweden Johan Ilves (Kinky Vinyl, Loopfreaks), Daniel Kyo (Next Dimension Music), as well Berlin based Sasse (Moodmusic), new face Manuel Tur aka Arcade Mode (Mada, Brickhouse), Bucher & Kessidis (Exun, 8bit), New York based Beat Pharmacy (Deep Space Media, Eskimo) and from Manchester Solonaut aka Adam Cox (who was once of this planet but after the slow prelonged death of Hip Hop, he left).
This compilation is the mirror of The Timewriter's (aka Frank Cochois) work and shows the huge influence his tracks had and have to the electronic music scene.

Music Reviews -more-

browse