Pretty Girls Make Mothers
She's Going Out Tonight
Big Design
Play It Rosa
In Economy
Creeps
Right Meat
Like You
The Greatness Of Nothing
Bream
Lemonade
Please Change Your Mind
The Remote - Too Low To Miss
Label:
GU Music
| Release Date: 1/1/2010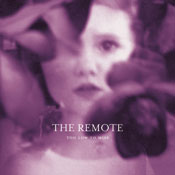 The Remote, the collaborative project of Ashley Casselle, Asad Rizvi and vocalist Ben Lost debuted on GU Music earlier in the year with their AA single 'She's Going Out Tonight / Please Change Your Mind', and now bring to us their debut artist album 'Too Low To Miss'. Featuring the aforementioned tracks, plus a whole range of others, The Remote's album will undoubtedly change people's perception of the sound of the Global Underground, as the label shifts into a more artist centric direction.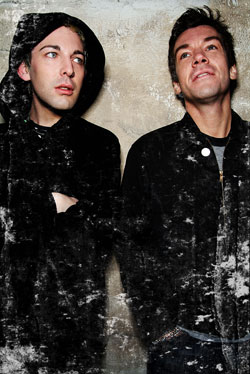 On July 11, The Remote released their debut album Too Low To Miss. The Remote is comprised of Ashley Casselle (previously recording under the name Ashtrax) and front man Ben Lost who have joined forces to create an incredibly cool electronic band project. With a voice reminiscent of Pete Shelley from the Buzzcocks, the sexually ambivalent looks of a young Bowie and the rock n' roll presence of a youthful Iggy Pop, The Remote has in Ben Lost a front man for a new generation. This album should be high on your radar.
Signed earlier this year to Global Underground's GU Music artist label, the band have been playing by the rules of electronic dance but trashing them as they go along: you can only get away with breaking the rules when you know them inside out, and they wrote the book. Ashley Casselle has been a respected international DJ since 1999 and is The Remote's musical backbone: providing a lush electronic wash of breaks against a synthetic wall of sound spiked with acoustic guitars recorded on a Dictaphone - all mixed to make a whole that is at times bleak and wintry and at times like immersing yourself in an Eighties dream world.
The fresh face of Ben Lost belies a heart forged on the road – he bunked off school in Peterborough aged thirteen to go on tour supporting The UK Subs in his junior punk band Candi-Snatch, something he describes as "quite an experience and probably illegal". Soon he moved on to Charlie, who were signed to London records and got airplay from the venerable John Peel. "My parents were really cool about the whole thing, although by '96 when we were getting a lot of press with Charlie, my Dad used to buy the NME every week and he got a bit upset when he read that I'd got off my head, thrown up on Jarvis Cockers hotel room floor, punched Joe Strummer and called him an old c*nt. I thought 'my Dad cannot read any more of this'. So I had to get my Dad's NME before he did every week, rip the stories out and pretend it was a coupon for a free CD." To keep up with Iggy he also got his c*ck out on stage when his Dad was in the audience. He must have been so proud.
Music Reviews -more-

browse