Sultan feat. Zara - "No Why (Sultan & Ned Shepard Rhodes Trip Intro)"
Sultan & Ned Shepard - "Aidan (Dub)"
Wharton & Lloyd - "Synphony"
Narcotic Thrust - "Waiting For You (Steve Mac Classic)"
Valentino - "Flying"
Common Grounds - "To Be Given (Max Graham Club Mix)"
G-Pal presents GHOS - "No Other Man (Sultan vs The Greek Switch Bass 07 Dub)"
Sultan & Ned Shepard - "Together We Rise"
Sultan & Ned Shepard feat. Stereomovers - "Connected (Accapella)"
16 Bit Lolita's - "Passing Lights (Sultan Chunky Beat Edit)"
DYAD10 feat. Julie Dennis- "Sugar (Whelan & Di Scala Remix)"
Spider & Legaz - "Look Around (S&L Vocal Mix)"
Joe T Vannelli - "Prelude (Original Mix/Scalambrin & Sicily Remix (Island Style)"
Suite 117 - "Smaller (Callea & Rispoli Club Mix)"
Brusca & Sam Perez - "Sand in My Shoes"
Sultan feat. Stephanie Vezina - "Night Visions (Ned Shepard DT Remix)"
Sultan - Yoshitoshi Montreal
Label:
Yoshitoshi Recordings
| Release Date: 9/25/2007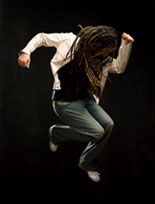 Following on from Yoshitoshi's excursion to Ibiza with Behrouz, the label now turns to one of its most acclaimed producers and DJs for the next volume in it's mix series. Sultan needs no introduction, his many EPs and collaborative projects with Tone Depth having been staples in the DJ boxes of many top jocks and music lovers alike. A DJ closely linked with the famous Stereo nightclub in Montreal, Yoshitoshi are proud to announce the forthcoming release of Yoshitoshi : Montreal, mixed by Sultan himself.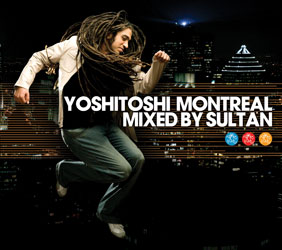 Montreal, Canada has a reputation for being one of the world's infamous party capitals. The cities French infused scene is driven by a large population of young people that enjoy partying hard until the wee hours of the morning on any given night. Vital to the development of Montreal's modern clubbing scene is DJ / Producer Sultan.

Since bursting out of the Montreal scene in 2000, Sultan has gone on to be a huge presence both locally and internationally. His tracks have appeared on countless numbers of top-quality compilations and he's forged a wonderful relationship with Deep Dish and their famed Yoshitoshi Recordings. This relationship breeds Sultan's first ever solo compilation in tribute to the city that he holds dear to heart. Featuring Sultan's own original productions, remixes and mashups of tracks from other respected artists, Yoshitoshi Montreal is both the perfect representation of Sultan's skills and the Montreal vibe.
More than any of the other recently released Yoshitoshi mix compilations Yoshitoshi Montreal perfectly showcases the DJ as an artist. Sultan's mixing capabilities are off the chart and he's added much of his very own flavor to the programming. Appearing on the compilation is Sultan & Ned Shepard exclusive original production "Aidan" which has been heavily supported by the likes of Paul Van Dyk, Deep Dish and Hernan Cattaneo, The track sits along side Sultan's remixes of his own Shinichi classic "No Why" and G-Pal's "No Other Man" and two new unreleased Sultan mashups of Valentino's "Flying" with Narcotic Thrust's "Waiting For You" and Joe T Vanelli's Epic "Prelude." Other tracks touched by Sultan include his beat rework of 16 bit lolitas hit "Passing Lights" and Ned Shepard's brand new remix of Sultan's classic "Night Visions." Rounding out this great mix are previously unreleased tunes from Yoshitoshi newcomers Lee Wharton & Jay Lloyd, Spanish superstars Spider & Legaz and Sam Perez and Brusca.
Preceded by Behrouz and Miss Nine's separate installments of Yoshitoshi Ibiza and Cedric Gervais' Yoshitoshi Miami, Yoshitoshi Montreal is the latest volume in a popular CD series to come from legendary dance music label Yoshitoshi Recordings. Throughout the years Yoshitoshi and its sister imprints have released numerous worldwide hits and is responsible for jumpstarting the careers of many heavy hitters in the dance music industry.
Yoshitoshi Montreal is released September 25 on Yoshitoshi Recordings. Sultan will be touring worldwide to this mix, so make sure to check www.bullittbookings.com for updates.
Music Reviews -more-

browse