Sunday Morning
After Eight
Song for Isabelle
Fruits Of Life
Silver Surfer
One Weekend
The Loneliness
Tel Aviv Calling
The Beauty
Sleep On
The Kiss
Stimming - Reflections
Label:
Diynamic Music
| Release Date: 3/16/2009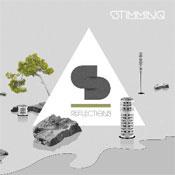 One of 2008's standout labels, Diynamic Music is set to release it's second album project in March, following on from the retrospective and label family showcase compilation 'Saturday I'm In Love', as label mainstay and producer of the moment Stimming is set to release his debut artist album 'Reflections'. a complete body of mostly new original material that fans of this great talent and many others who have yet to be introduced to his music will revel in.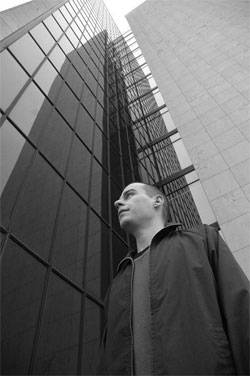 Like Diynamic itself, Stimming has had a massive impact on house music in just a few years via releases for Liebe*Details, Freerange, Buzzin Fly as well as Diynamic, and the quality of Reflections sums up why the impact has been so swift.
As with previous material, Stimming imbibes Reflections with a thoroughly modern house feeling laced with jazz and real depth of both emotion and sound via a mix of field recordings, live instrumentation and electronic wizardry.
Shock, contrast and fresh outlooks are abound on Reflections, where Stimming uses tracks such as opener Sunday Morning to lull the listener into a groove before hitting them with epic, almost orchestral slaps.
Tried and tested house music influences are given new, skewed interpretations on cuts such as the drunken dub of Song for Isabelle and Eastern-European folk-house of Silver Surfer while even more straightforward house templates in After Eight and One Weekend still sound totally unique and refreshing.
Reflections sees the SAE trained producer tackle vocals for the first time with The Loneliness, a bittersweet yet rousing piece which intertwines organic elements with electronic sounds seamlessly.
Those seeking Stimming anthems which have thus far propelled the artists career wont be disappointed either as theres plenty. Whether it be the Detroit-y The Beauty or the lush melodic closer The Kiss, dancefloors will surely buckle.
A true journey, Reflections ebbs and flows wonderfully with jaw-dropping production allowing Stimming to create some outstanding fusions of styles and moods.
The unmissable Reflections by Stimming is release on Diynamic in March 2009.
Music Reviews -more-

browse