Z@p - Plumonito (Matias Muten Mix)
David K - Three Arches (Original Dub)
Kadebostan - Spirit Soliders (Original Mix)
Gel Abril - Very Wrong (Patrick Zigon Mix)
Luke Hess - Omnipotent
Reshuffle - Paparazzi
Nils Noa Feat Dave Sinister - X-Rated (Christian Sol Mix)
Danton Eeprom - To The Bone
Deetron Feat DJ Bone - Life Soundtrack
Mario Zar & Marco Berto - Infrared
David K - Three Arches (Samim Mix)
Steve Lawler - Renaissance Presents: Viva London
Label:
Renaissance Recordings
| Release Date: 11/12/2007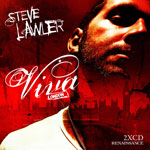 Steve Lawler's Viva residencies have been incredibly popular, and have been running in various locations around the world for several years. Be it his sunday sessions at Space in Ibiza, or The End in London, Lawler's sets have become well regarded for featuring a diverse range of music. 'Viva London' is the first in a new series of compilations from Renaissance, bringing the vibe of a Viva night direct to your ears.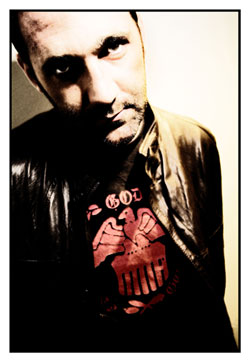 Steve Lawler returns to the compilations arena with 'Viva London', a 2 x CD, musical insight to his monthly residency at The End, a night he's justifiably proud of, "VIVA Harlem Nights has been running for nearly 6 years at The End in London and it was time lay down a permanent celebration of the night."
And what a celebration! Steve's London is a twisted hedonistic world that oozes dark funk, sexy sleaze and sinister fun through an expert blend of the world's best producers. "There's some very exciting music out there," he elaborates, "The hardest call was what I should leave off. I decided to put a mix together of tracks that I have been heavily supporting this year. At the night itself I play for 5 hours so re-creating the club atmosphere within the 2CDs – which is only a 2 ½-hour timeframe – was really tough, but you get the picture of how the night starts musically, what the vibe is and how it ends."
Drawing on the likes of David K, Gel Abril, Samim, Dubfire, Simon Baker, Bushwacka!, Martin Eyerer and, most importantly, two brand new, exclusive cuts of his own, Steve's created an album that will undoubtedly stand the test of time – what better way to pay tribute to the night itself?
Looking to the future, the series of albums will take in other cities that play host to Viva, the next volume coming from Steve's very successful residency in Toronto. But for now, please enjoy the weird, wonderful soundscape that's Lawler's London!
Music Reviews -more-

browse