Looking In God's Eyes
Eastern Breeze
State Of No One
Never Cried
My BAO Dreams
Don't Be A Fool (Feat Guy Mantzur)
The Thing That Nobody Knows
Moods (Feat Lemon) (Album Version)
The Paradise Garage
Random Fiction (Feat Ben Hemo)
Sea Of Sand (With Guy Gerber) (Album Edit)
Same But Different (Feat Itamar Sagi & 3KO)
Shlomi Aber - State Of No One
Label:
Renaissance Recordings
| Release Date: 10/8/2007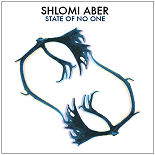 The Renaissance brand has gone from strength to strength so far this year, with a string of well received compilations from Hernan Cattaneo, Sander Kleinenberg and John Digweed, who's upcoming Transitions Volume 3 is already much anticipated. In addition to the launch of their digital mix series which was launched with Paolo Mojo kicking things off, their 50th single release from Pete Tong, the label now reaches another accolade as it looks to Israeli producer Shlomi Aber for it's debut artist long player release, as he presents his debut album 'State Of No One'.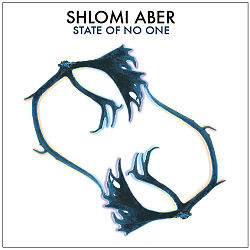 Following on from the success of 'Crop Duster' and current single 'Moods', Renaissance and Shlomi Aber continue their close-knit relationship to release their first artist album together – State Of No One. "It felt right taking this step," says Shlomi, "We both wanted to keep the traditional dance stuff to a minimum and do something a little different. The idea of producing a whole album of beautiful (hopefully!) electronica really appealed to me." And the prodigious Israeli has been true to his word. Over 12 tracks totalling 50 minutes, he demonstrates a fresh, exciting new angle to his production cannon.
From the haunting swell of opening track 'Looking In God's Eyes', the album quickly confirms this is electronic music at its contemporary best, a marriage of Shlomi's distinct production technique, local influence and collaboration. On 'Eastern Breeze' he draws on the sound of rare, domestic instrument from the Yemen, the 'Oud', to create a suggestive piece of audio espionage, whilst 'Don't Be A Fool' tips a wink to Thom Yorke with vocalist Guy Mantzur's (who's previously recorded tracks for 6 Feet Under, Nip / Tuck and MTV's The Real World) seductive lyrics juxtaposed against glitched melody and fractured beats. 'Moods' shows up in a brand new guise, recorded exclusively for the album, as does 'Sea Of Sand', Shlomi's famed Guy Gerber co-production. As the album rounds toward the finale, 'Random Fiction' provides a fitting platform to showcase the exquisite vocals of Anat Ben Homo.
'State Of No One' is undoubtedly one of the most anticipated albums of 2007, one that excites, challenges and surprises in equal measure. "It's contemporary chill-out I guess," Shlomi elaborates, "But I'm not so bothered about finding a genre for it, I just hope people like it at the end of the day."
Music Reviews -more-

browse