Manuel Dela Mare - Genesis (The Fruit Mix)
Filo & Peri - Electric Funk (Lys & Gigi Mix)
Phatjak - So High (James Harcourt Mix)
Danny Armstrong - Kill The Machines / Sign Language
Shiloh - Lines
James Harcourt - Tease
R-Tem - MSFG (Electro Mix)
Filo & Peri Vs Serge Devant - Triple Crown
Joel Armstrong - After Later
Gareth Emery Presents Runaway - Outrageous
Shiloh - Elements 001
Label:
Baroque Records
| Release Date: 3/5/2007
Following on from last year's artist album 'Bleed' and with their Floppy Discs show on Proton Radio going from strength to strength, Shiloh step up to the plate to launch Baroque's new 'Elements' DJ mix series. As opposed to the traditional mix compilation, Shiloh have taken each track featured and recreated it using the original parts, and also include an original track of their own, with an additional bonus disc featuring unmixed versions for the budding CD-DJ.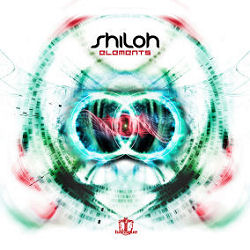 "A component or constituent of a whole or one of the parts into which a whole may be resolved by analysis: Bricks and mortar are elements of every masonry wall."
This brand new series from Baroque challenges the run of the mill mix cd and puts an exciting new slant on the concept of a DJ compiled mix album. Each artist enlisted to take on the 'Elements' will compile a wish list of tracks for their album. Then be given the parts that make up each track to remix them, and form a unique & brand new package of tracks that will make up their DJ mix! This series takes the DJ / producer relationship to a new level & proves just why the whole transformation from Producer to DJ - DJ to producer, works so well.
Brothers Colin and Justin Moreh are the 2 peas that form the Shiloh pod..
"When Baroque asked us to put together this CD we were thrilled. We saw this as a great opportunity to give people an idea of what it is like to hear us live. Until recently, the type of music we played out could have a very different flavor than some of our studio productions. We see this project as a merging of these two musical avenues giving the listener a feel for our DJ sets while leaving our own personal production stamp on the tracks we've selected by remixing and re-editing the songs to really reflect what we are and have been enjoying these past months."
Sasha, Paul van dyk, Tiesto, Hernan Cattaneo, Pete Tong, Nick Warren, Dave Seaman and co have all declared themselves massive Shiloh fans, with Messers' Seaman, Van Dyk & Warren all using tracks from Shiloh on their own recent albums!
The second bonus disc provides a selection of unmixed versions of tracks featured on the album, with both originals and Shiloh's own reinterpretations included. This will allow fans to appreciate the transformation, and also makes the tracks available to the growing number of djs who play primarily from cd.
Music Reviews -more-

browse