Feel Nobody (Dan F & Johan Soh Mix)
Don't Lie (Martin Buttrich Mix)
Shake Your... (Zoo Brazil Mix)
Push Your Body (John Dahlback Mix)
4 Da Loverz (Nelsen Grover Mix)
Message To Love (Alex Metric Mix)
When The Dogs Bite (Lou Lou Players Mix)
Message To Love (The Glimmers Mix)
4 Da Loverz (Play Paul Mix)
Roxcity (Darko Esser 'Dark City' Mix)
Push Your Body (Tomas Andersson Mix)
Shake Your... (Gold Ryan & Tapesh Mix)
Sharam Jey - Classic Editions
Label:
Underwater Records
| Release Date: 2/23/2009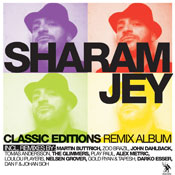 Ahead of the upcoming release of his second artist album, Sharam Jey returns to Underwater Records with the 'Classic Editions', a compilation of remixes of some of his most popular tracks. Alongside the much vaunted Darko Esser rework of Roxcity and Martin Buttrich's excellent rendition of Don't Lie, comes further interpretations from Alex Metric, The Glimmers and Dan F amongst others, many of which are exclusive to this album, due for release at the end of February.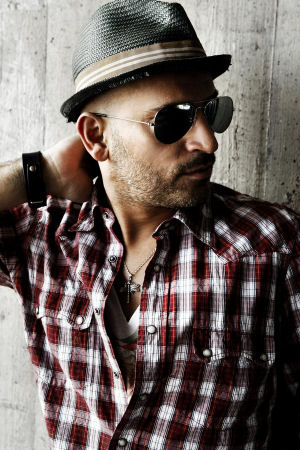 Sharam Jey is a longstanding Underwater recording artist after numerous releases on the label over the years, these culminating in 2005 with his acclaimed debut album '4 Da Loverz'.
Now many of the singles from that album have been resurrected with fresh new interpretations from some of todays hottest talent. Three EPs were released on Sharam's own King Kong imprint during 2008, featuring remixes of 'Roxcity', 'Don't Lie' and 'Shake Your..'.
A selection of the mixes from those EPs now find their way onto this 'Classic Editions' remix album. These mixes cover a wide range of styles varying from Martin Buttrich's intricate minimal composition through to all out floorshakers by the likes of John Dahlback and Alex Metric. Household names like The Glimmers and Tomas Andersson sit next to talented up and coming underground producers Darko Esser and Nelsen Grover. The album also includes the Pete Tong supported Gold Ryan & Tapesh mix of 'Shake Your..' and the much sought after Dan F & Johan Soh version of 'Feel Nobody', which has been causing quite the stir amongst the breakbeat community.
Sharam Jey's 'Classic Editions' is a comprehensive showcase of some of his best tracks to date, and we hope you enjoy these new re-interpretations as much as we enjoyed putting the album together.
Plus, watch out for the release of Sharam's second artist album later in 2009, which will feature guest appearances by Princess Superstar, Tommie Sunshine, Brixx, Dacia Bridges, Los Valentinos and Cornelia.
Music Reviews -more-

browse