Shur-I-Kan - Letting You Down
Toby Tobias - Eleven
Marc Romboy - Elif (Jimpster Mix)
Lee Jones - Weisses Kanninchen
Federleicht - On The Streets (Kollectiv Turmstrasse 'Let Freedom Ring' Mix)
Dave Brennan - Drink Deep 2008 (Adultnapper Mix)
Luciano Pizzella - Rubber Man (Pizza Mix)
Bitter:Sweet - Moving Forward (Atjazz Mix)
H.O.S.H. - Steppenwolf (Jerome Sydenham Mix)
Layo + Bushwacka! - Djembe
Franck Roger - Don't Leave Me
Lars Behrenroth - Ice On The Sun
Mlle Caro & Franck Garcia - Dead Souls (Radio Slave 'Long Distance Kiss' Mix)
Satoshi Tomiie - Renaissance Presents: The Masters Series Volume 11
Label:
Renaissance Recordings
| Release Date: 11/3/2008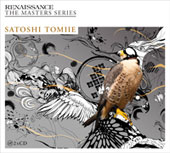 As 2008 nears it's conclusion, Renaissance continues it's strong line-up of releases over the last several months, announcing the upcoming release of the 11th chapter in it's acclaimed Masters Series. Once again they invite Satoshi Tomiie to helm the project, marking his third compilation for the label, following on from a previous Masters album and the well received inaugural 3D compilation. The album features an array of fine cuts, from artists that include Shur-I-Kan, Marc Romboy, Layo & Bushwacka and a new original production from Satoshi himself under the name of Mes, and will be released in early November.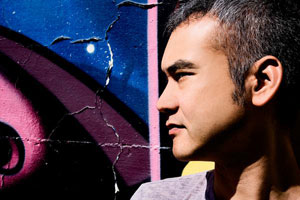 Satoshi Tomiie hooks-up with Renaissance once again, marking their trilogy with another landmark mix and further confirming why he is considered a true master of house.
The Japanese-by-way-of-New-York Don takes us on a sublime, deep tech-house excursion that draws on some of the brightest luminaries at work in the scene today, from Radio Slave to Layo & Bushwacka!, Jimpster, Motorcitysoul, Marc Romboy, Mlle Caro & Franck Garcia, Jeff Bennett and many more besides... The result is a forward thinking musical blueprint, as Satoshi himself elaborates, My definition of house remains the same - 'an open minded, evolving form of dance music'.
The mix, which spans two CDs, is further distinguished by the additional production, be it the keys Satoshi plays on the Shur-i-kan intro or the loops and FX he subtly weaves throughout, enhancing the compilations mood and flow. However, the cake is well and truly iced by an exclusive in the form of his own, brand new single; under the guise of Mes, Madrugada is Satoshi at his unheard finest that will surely have aficionados chomping at the bit.
Always easy on the ear, this is a mix which can be enjoyed any time or place.
Music Reviews -more-

browse