Badger - Intro
Telefon Tel Aviv - You Are The Worst Thing In The World
Rone - Flesh
Sasha Vs Ray La Montagne - Eclipse
Sasha Vs Adam Parker - Lowlife
Charlie May - Midnight
Apparat - Arcadia
Home Video - That You Might
Ladytron - Destroy Everything You Touch
M83 - Couleurs
Thom Yorke - The Eraser
Sasha - 3 Little Piggys
Engineers - Sometimes I Realise
Sasha - Invol2ver
Label:
Global Underground
| Release Date: 9/8/2008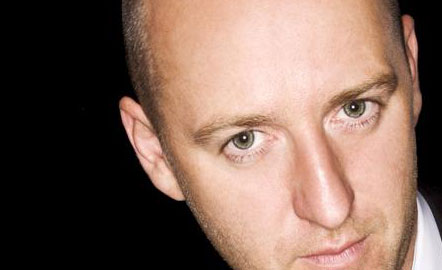 A follow up to Sasha's inaugural Involver compilation has been a matter of speculation, rumour and anticipation almost since the first album in this unique series was released back in 2004. Now the wait is over, as Sasha presents the aptly titled 'Invol2ver', continuing his relationship with Global Underground and this time around reworking material from a diverse range of artists that include Apparat, Thom Yorke and Ladytron, in addition to a collabations with American folk singer Ray LaMontagne.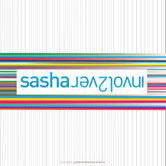 It has been the most anticipated sequel in electronic music. False tracklistings, fake audio torrents and even doctored artwork have propelled Invol2ver into a trainspotters mystery. 4 years, 2 months and 4 days devoted fans have waited for the follow up to the release that redefined the DJ mix. In between writing and producing 3 original songs for this release, several club singles, scoring a surf film, composing music for TV shows such as CSI, and his hectic yearly globe trotting tour schedule, Sasha worked on and completed Invol2ver. The wait is almost over.
Featuring 13 tracks worth of Sasha gold, the standard edition features Sasha's unique re-workings of musical giants such as Radiohead's Thom Yorke and American folk singer Ray LaMontagne as well as formidable electronic artists Apparat and Ladytron, while the limited edition comes equipped with a second CD of Sasha remix exclusives.
We are really excited to release the continuance of the Involver series, says Andy Horsfield, owner of Global Underground. He adds, Invol2ver will be made available digitally worldwide where fans from Pakistan to Portland can purchase this great release. It is a testament to Sashas popularity around the world we are able to make this happen.
The first Involver was Sashas experiment - the redefinition of a creative process keeping Sashas craft in line with the ever-changing world of electronic music and technology. Since then Sasha has introduced a new way of mixing live through the use of Ableton Live software. Now every Sasha DJ set you hear is unique, its own live Involver.
On Invol2ver he has taken the result of that and pushed it a few steps forward into new musical territory. He was influenced by the nitty gritty sounds of New York City, where the album was predominately recorded. Sasha is no stranger to NYC; he was the first UK DJ to hold a residency there in 1994. Its no wonder that Sasha took what he loved about the city - the buzz you feel and hear, the constant drone of noise when you open a window, and brought his skills to life with Invol2ver.
Sasha, Barry Jamieson and the Spooky duo of Charles May and Duncan Forbes, plus Leo Leite used every piece of dirty equipment they could get their hands on to create that lo-fi gritty sound, and loved every minute of it. In every way, Invol2ver is closer to a production album than anything else. We were like kids in a toy shop basically, hunting out as many old mixing desks, drum machines and guitar pedals that we could find on eBay says Sasha. By layering old guitar pedals, amps, and white noise, Barry adds Its like a collage of New York sounds. Old gear is so unpredictable and it had a mind of its own, this album was very spontaneous in that way. And like NYC, the city that never sleeps, Invol2ver is alive; you just cant get these sounds from a computer or anywhere else.
The initial idea was to select artists that cover Sashas broad musical scope. Im a really big fan of Apparat. As soon as I heard Arcadia, I knew I had to do this for Invol2ver. With the biggest club moment on the album, Ladytrons Destroy Everything You Touch, Sasha and company ended up going off on a complete tangent. We bought this amazing circuit bent drum machine. You program a beat and random stuff starts to happen - you get amazing accidents. So the sound of this was born out of that machine. From the big club moment into the really lush moment comes in M83s Couleurs with its very retro sound. Adds Sasha, We were playing around with a remix for Thom Yorke and we realized it was in the same key as the M83 track. So we ended up just melting the two things together. I was playing out a bootleg remix of Eraser and somebody put it on You Tube and Thom posted it on Radioheads website which was a real buzz. So I just asked if he was up for me doing a proper remix of it, and he was like, Yeah, of course. That was a great honor. Im a massive Radiohead fan.
Invol2ver is no ordinary mix CD. Its a painstakingly created blend of mix and artist album in which a world class DJ pushes his creativity to its very limits, helped by a crack team of studio experts. Taking a diverse collection of tracks and picking them apart. Then weaving them into a colorful tapestry that is completely his own. Invol2ver is the sound of one of the worlds finest DJs at the peak of his powers, mixing you the future.
Music Reviews -more-

browse