Steinbeisser (Wighnomy Brothers Mix)
Miles Away (Sascha Funke Mix)
Page 1, 2, 3 (Agoria Mix)
Queer Fellow (Ellen Allien & Apparat Mix)
Press On (Joris Voorn Mix)
Gebrünn Gerbrünn (Alexander Kowalski Mix)
Gia 2000 (Modeselektor Mix)
Feature (Michael Mayer Mix)
Der Berserker (Paul Kalkbrenner Mix)
Paul Kalkbrenner - Reworks
Label:
BPitch Control
| Release Date: 10/9/2006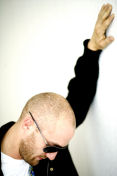 Since his debut on the label back in 1999, Paul Kalkbrenner has become one of the main and most successful artists on the BPitch Control label with a steady run of highly regarded and well received singles and CD projects over the last few years. Earlier this year the single 'Gebrünn Gebrünn' received heavyweight support from right across the DJ spectrum, with support coming from James Holden amongst others, and now Paul is set to unveil his latest CD concept, 'Reworks'.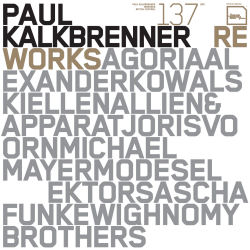 'ReWorks' is the new album from BPitch Control artist Paul Kalkbrenner that is due for release in October. Unlike a regular artist album project, this CD features a series of reinterpretions of Paul's production work, rather than original versions. Being something that has been in the planning stage for over a year, Paul approached several producers from around the world, some of whom he has a friendship with, and others whom he respects musically, and offered them the chance to pick a track from his extensive back catalogue with a view to reinterpreting it for the album.
The result is a wondeful remix album that not only gives a new touch to some of Paul Kalkbrenner's greatest tracks, but also showcases some of the best talent the underground scene has to offer today, with many of Germany's finest producers featured in addition to the excellent Dutch and French techno wizards Joris Voorn and Agoria, rounding off a list of names that is exceptionally varied both in terms of musicality and experience.
Whilst 'Gebrünn Gebrünn' is without a doubt the most successful of the tracks featured, each interpretation featured on the album has the potential to become a mainstay in the record boxes of DJs everywhere, and with that in mind, there will also be a series of 12" releases from the album, with the first EP featuring "reworks" of 'Gebrünn Gebrünn' by Alexander Kowalski and 'Press On' by Joris Voorn.
Music Reviews -more-

browse