Paolo Mojo - Paris (Special Intro Mix)
Sebo K - Horizons
Joris Voorn - Rejected
Habersham - Dryspell
Fuckaponydelic aka Jay Haze - Switch The Lights (Motorcitysoul Remix)
Let's Go Outside - I'll Lick Your Spine (Repeat Repeat Remix)
Daso - Thujon
Cirez D - Horizons
Leroy Styles - Jus Bounce
Paolo Mojo - JMJ (Wally Lopez Mix)
Blue Foundation - Sweep (Jim Rivers Remix) [Mashed with...]
Loco Dice - Seeing Through Shadows
Paolo Mojo & Jim Rivers - Dark Place
Paolo Mojo - Paris (Pema's Strings Mix)
Paolo Mojo - Renaissance Digital 01
Label:
Renaissance Digital
| Release Date: 9/3/2007
Renaissance now enters the digital domain with the launch of its digital compilation series, with fast rising DJ Paolo Mojo spearheading the launch. With the impending launch of his label Oosh, Renaissance Digital 01 features several tracsk from the label, including his much anticipated collaboration with Jim Rivers.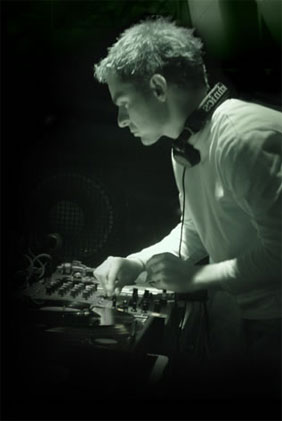 Renaissance and Paolo Mojo join forces to launch a brand new digital album series - exclusive to i-tunes.
Renaissance were the first to kick-start the commercial compilation market with Sasha and John Digweed's 'The Mix Collection' back in 1994. Fast forward to 2007 and they are breaking new ground again with Renaissance Digital 001. We are proud to present the very first compilation available exclusively on i-tunes - meeting all stringent licensing criteria and being the equal of its physical peers.
Paolo Mojo, project launch artist says:
"I was surprised no one had done this yet. Making a mix compilation exclusively for the most widely used and highly visible global music store seems obvious, all credit to Renaissance for being the first to do it. For me as an artist the combination of Renaissance and i-tunes was a very attractive one and I'm proud to be launching what will be an innovative new series."
"In a few years all compilations will be done this way. The only disadvantages of a physical CD are distribution and the time it can take to arrive. A compilation on i-tunes solves both these issues."
Paolo has created an intricate 80-minute mix that demonstrates why he's currently regarded as one of the most exciting young DJs in the world. It takes in the best dance music currently on offer from the specially crafted intro of his own production 'Paris', via a German influenced first-half that includes Sebo K, Fuckponydelic and Repeat Repeat. He then goes on through a rousing finale featuring an incredible mash-up of Blue Foundation with Loco Dice's 'Seeing Thru Shadows' and Paolo's collaboration with man of the moment Jim Rivers. Rounding things off in fitting style, Paolo's 'Paris' returns to top and tale the mix.
All in all, a very special mix that sets a high standard for this exciting new digital series from Renaissance.
Music Reviews -more-

browse