Kayot - One Night In Cuba (Intro Edit)
Audiomontage - Naughty Neighbour
Eddie Richards - M'Baby
Weekender - Sunday Session
Alex Kid - Pick it Up
Soul Edge - Wormhole (Throatcutters EP)
Lil Mike - Space Cadet
Mish Mash - Speechless (Three 'Lost In Translation' Mix)
Trick & Kubik Feat Valeska - Easy
Shirley Lites - Heat You Up (Melt You Down) (Gerd '4 Lux' Mix)
Harold Heath - Long Relationships (Asad Rivzi Mix)
Wighnomy Bros - Wombat
Timewriter - Lion Steps
Davina - Don't You Want It
Underground Resistance - Transitions
Vincenzo & Steve Ferrand - Love the Madness
Pepe Braddock - Deep Burnt
Paolo Mojo Finds Balance
Label:
EQ Grey
| Release Date: 4/24/2006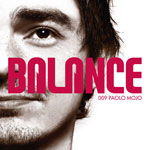 Paolo Mojo's career has skyrocketed over the past year or two, and now is set to take yet another step forward with the upcoming release of 'Balance 009', the latest in EQ Grey's acclaimed compilation series. With previous volumes featuring the likes of Desyn Masiello, Phil K, James Holden and others, Paolo's album looks set to be one of the best yet. Featuring tracks and remixes from Michael Mayer, Sebastian Tellier, Underground Resistance, Robert Owens, Funk D'Void, Der Dritte Raum, Nic Fanciulli, Nathan Fake, Petter, Deee-Lite and many more, the album will be released on April 10th in Australia, with the UK/Europe release on April 24th to be closely followed by the US on the 25th.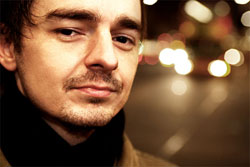 Following Balance 008, the critically-acclaimed "compilation of the year" (M8, 2005) mixed by neo-house vanguard Desyn Masiello, PAOLO MOJO delivers a genre-defying, funk-infected double-CD mix of booty-shaking house, melodic techno, and genuine classics that turns traditional mix CDs on their head and gives the term "progressive house" a whole new meaning.
BALANCE 009 features tracks and remixes from Michael Mayer, Sebastian Tellier, Underground Resistance, Robert Owens, Funk D'Void, Der Dritte Raum, Nic Fanciulli, Nathan Fake, Petter, Deee-Lite and more.
Snapped up by Sasha's Excession agency at the start of 2005, on the back of some innovative productions and remixes, and one of the best essential mix debuts ever, he has seen his gig diary and name recognition go through the roof over the past 12 months. He quickly became the man like's chosen warm up DJ, touring with him across North America and Europe throughout 2005. As the year progressed, the warm up sets progressed to the occasional back to back set… in Scotland, Spain, Belgium and Morocco, a sure sign of the faith placed in his talent.
But he's equally at home headlining in his own right; and its here he has really made his mark, destroying clubs the world over on the back of a relentless touring schedule throughout 2005. Rave reviews have followed him round everywhere he goes, leading to him being signed up to compile the latest installment of the acclaimed 'Balance' series.
Featuring DJs such as James Holden, Desyn Masiello and Chris Fortier, Balance has become recognised as the de facto standard for emerging world class DJs. The last instalment (Desyn Masiello 008) won compilation of the year in both IDJ and M8 Magazines in 2005.
"We're delighted to have someone of Paolo's talent and stature on board and we're very excited about his contribution. He fits exactly the profile of the kind of artist we want to build the Balance series around." - Tom Panzdic (EQ Grey)
The announcement of Balance 009 has already led to a huge world tour between April and August 2006 with wide scale press activity to go along with it. Although the last two years have been the most productive for Paolo, he's been working hard at what he does for many years. No Mojo story is complete without mentioning his infamous 'Music Is Freedom' demo CD.
But it's not only behind the decks that he stands out. Much of his current success has been built solidly on the back of strong productions and remixes… something he went to great effort to achieve in his own right.
"I got to a point where I'd become quite well known for DJing, but I hadn't released any music and it was frustrating for me. I wanted to take the next step. I basically took a year out to learn 'the studio' and I think that was the right decision." - Paolo Mojo
You'd be hard pushed to find anyone who would disagree. Since late 2003, Paolo's productions have regularly found favour with Djs the world over, released on labels such as Alternative Route, Sensei, Tenax, Honchos, Toolroom, CR2 Trax, Saved, Music Is Freedom, and Sabotage.
He's spent time recently preparing his new digital label - Oosh. The concept behind Oosh is simple - each release will showcase a new track of his coupled with a re-interpretation of the same track from an artist he respects. The first release 'Everybody', with a Cass and Mangan remix is set to be launched in the spring of 2006.
Eagerly awaited projects in association with Eric Prydz' Pryda label are set to drop also. Paolo's storming techno remake of Pryda's 'Aftermath' and his own instant Italo classic '1983' will both be released very soon with Eric himself remixing 1983, two releases that are guaranteed to kick his production career into another gear. Incidentally, Paolo is the only non Swede to be involved with Pryda, alongside Henrik B, Stefano Ingrosso, Steve Agnello, Axwell and Eric himself….
However, Paolo remains modest of his achievements. His debut Radio 1 Essential Mix was among Pete Tong's favourites; not least because of its longevity (Paolo smartly resisted the urge to pack it full of promos and CDRs). He's slated for a quick return with a second Essential Mix to be confirmed later in 2006.
Through all this Paolo simply shrugs, nothing fazes him. And his talent - which has taken him from Hong Kong to Buenos Aires via regular gigs at Fabric - is all that really matters, and Balance '009' will be the next step to taking his place amongst the DJ elite…
Music Reviews -more-

browse