Paul Rogers - Lima Luna (Intro)
Nils Nurnberg - Seduction
Kruse & Nurnberg - An Why E
Jarius Miller - Botnet
Babak Shayan - One In A Million
Ormatie - Twisted Turns
Glide - Cassini
Victoria R - Beauty Goes Blind
Petersky - Kurs Zjazdowy
Michael Burns Presents Panoptic - Surface
Yura Popov - Help
Stan Kolev - Soma Funk (Yvel & Tristan Mix)
Astrid Suryanto - Distant Bar (16 bit Lolitas Mix)
Nick Warren - Global Underground: 035 - Lima
Label:
Global Underground
| Release Date: 10/13/2008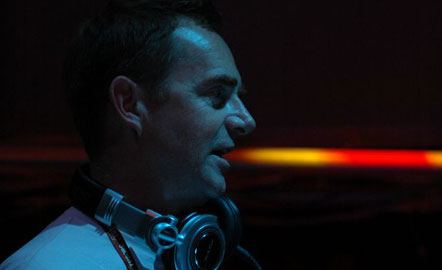 Global Underground continue their worldwide DJ series with the latest mix to come from label mainstay Nick Warren. Following on from last year's Paris album, Nick returns to Global Underground with 'GU035: Lima', an album that captures the sound and ambience of the former Incan city, with a totally exclusive tracklist that includes tracks and remixes from Paul Rogers, Michael Burns, Alex Dolby, Perc, and the much accoladed Robert Babicz remix of recent Way Out West single 'Spaceman', with the album due for release in October.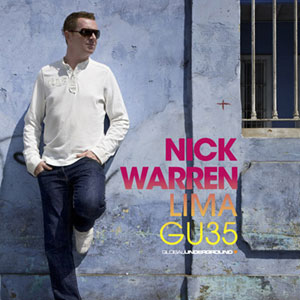 A stalwart of the Global Underground DJ contingent, Nick Warren returns to the series following the huge success of his Paris CD in 2007. Hes sold over 110,000 GU compilations in the UK alone over his 11 year history with the label, on each occasion coupling musical integrity and guaranteed commercial sales success.
Peruvian capital Lima is the base for his latest instalment, and for the first time Warren has compiled an entirely exclusive track list to capture the sound and ambience of this historic former Incan city. Hes sourced tracks far and wide, making this a truly unique mix, and one that showcases his ability as curator and DJ par excellence.
Based around the Global Underground party captured in the albums beautiful stylised artwork, the GU Lima mix is a sonic missile simple, direct, and deadly.
There is a definite cosmopolitan atmosphere about it akin with the city itself; as the South American continent, and its hot spots of Brazil, Argentina, and Uruguay, has become a quiet giant within the international club scene, so Peru hasnt been left untouched.
Beginning quietly with Paul Rogers ambient ethereal intro, CD1 quickly plunges into the bleepy techno of Nils Nuerenbergs Seduction. The pulsing house groove of Kruse and Nuernbergs An Why E brings an edge of menace, before Jarius Millers Botnet continues the trip. Culminating in the ghostly finale of 16 Bit Lolitas mix of Astrid Suryantos grandiose Distant Bar, CD1 sets a tone that makes this one of Nicks most cohesive Global Underground mixes to date.
CD2 begins with Alex Dolbys Long Beach, a track that drops a funky string refrain onto twisting electronic flutters. The squelchy, minimalist bounce of Chris Croat Yvel & Tristans Panama clicks into Nicolo Vivarellis I Am Trying, marked by distant radio voices edging nervously in and out of a disco bassline. Thomas Sagstads Castillian builds energy with its relentless string refrain with Spanish guitar flourishes, while a flurry of vocals arrive on the The Steals vs. Graffitis Sinner (Leama and James Davis 'Graffiti' Mix). Warren brings out some big guns for the finale; Analogue People In A Digital Worlds Before The Wind drives its relentless groove home before segueing neatly into the closer, Percs Bosworth.
Lima is one of Nicks finest GU exploits to date and wed expect nothing less from Bristols biggest house export.
Music Reviews -more-

browse