Space Gypsies - After
Tripswitch - Strange Parallels
Audioglider - Zusammenallein
Nove - Sedatives
Audioglider - Whiskers
Joey Fehrenbach - Being Around You
Revtone - Love Movement (Ulrich Schnauss Mix)
Tripswitch - Roll Your Own
Cates & DPL - Living In A
Aurturus - Lonely Planet
Joey Fehrenbach - Behold
Nick Warren - Global Underground: 030 - Paris
Label:
Global Underground
| Release Date: 2/19/2007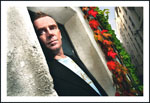 Having traversed the world over the last few years, including a previous six destinations for the Global Underground series, Nick Warren returns in February 2007 with his latest excursion, his seventh for the label and the 30th in it's long running series, touching down in Paris for a 2-disc set based on his set at the Mix Club in Paris back in mid-October this year. Once again, Nick shows his love of downtempo on the first disc, whilst the second is a more uptempo club disc in a similar vein to his last Global Underground album 'Shanghai'. The first of several Global Underground albums planned for 2007, 'GU030: Paris' is a landmark for the label that only it's longest serving DJ could celebrate, and this latest album will no doubt be well received by Nick Warren and Global Underground fans alike.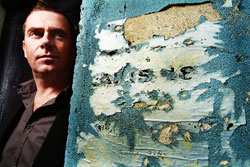 Global Underground has reached it's milestone 30th album, as Nick Warren will release 'Paris', his seventh mix CD in the popular Global Underground mix series in February.
"Paris is just a stylish city. It's beautiful. I've always gone for the cities that aren't really known as clubland capitals. Paris is the same really. It gives it a bit more of an edge and it means I really have to work at it." - Nick Warren
A new Parisian club generation has emerged - young, brash, and set on the more minimal, smoothly-mixed dance sound of today. This has split the city's nightlife community, with some veteran clubbers opting out, and others welcoming the newcomers. At club Mix, Warren's new generation of fans are out in force. In downbeat denim glamour, with 80s-style ties hanging bandana-style round their necks and sunglasses a go-go, they preen and gurn through Nick's immaculate sets. They're out for a good time - and Nick delivers it, seamlessly, while his name repeatedly flashes up on the face of the illuminated DJ booth. This latest Global Underground album is inspired by the late-October 2006 DJ set he performed at Mix.
The first CD of Nick's silky smooth Paris mix is in no hurry to go anywhere. This downbeat CD contains an atmospheric, colorfully melodic set - the kind of material Warren handles better than anyone: dreamy, pretty, understated, cool.
The second CD is the soundtrack to a chic, happening party where nobody's giving anything away but everyone is dancing wildly. It's one of Nick Warren's finest: detailed, ruthlessly contemporary, effortlessly groovy - a soundtrack for a fresh new breed of clubbers, partying in a minimalist white and lavender club under a car park in Paris.
Music Reviews -more-

browse