Nick Holder - Sunrise
Metro Area - Nerves
Seth Troxler - Love Never Sleeps
Dubshape - Droplets (Late Night Mix)
Pan Pot Feat Vincenzo - Faces (Vincenzo Mix)
Raf N' Soul Feat Tony Marino - Man On The Prowl (Jesus Gonsev 'Deep Dub' Mix)
Koljah - Antigua
Spencer Parker - The Beginning
Terry - Twi-ces
John Daly - Voyager
Jamie Jones Feat Ost & Kjex - Summertime
Kingpin Cartel - Ghetto (Fanciulli & Mac Rework)
Nic Fanciulli & Steve Mac - 10%
Rolando - Where Were You
Pangaea - Router
Nic Fanciulli - Global Underground: DJ 001
Label:
Global Underground
| Release Date: 4/27/2009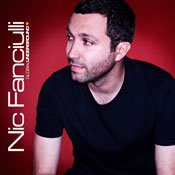 Global Underground continues to move into 2009 with the latest in a whole range of new concepts and albums. Following on from the relaunch of the Nubreed series, they are set to launch their new series 'DJ' in April. This new series gives each DJ free reign to compile an album spanning their influences and heroes as well as showcasing their own inimitable style and production capabilities. Spearheading the series launch is none other than Grammy nominated artist and DJ, Nic Fanciulli.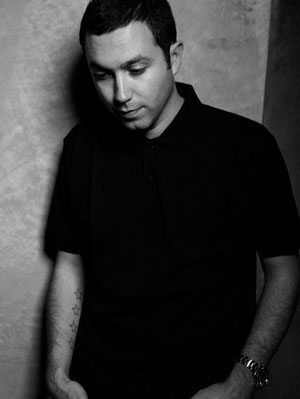 The ever pioneering Global Underground is proud to present its brand new 'Global Underground DJ Series'. This new sonic adventure is all about putting the power in the hands of the DJ to take the listener on a complete introspective musical journey across 2 discs. The DJ is given free reign to compile 2 mixes spanning their influences and heroes whilst putting their own inimitable take on it. To spearhead the new series Global Undergound has selected the Grammy nominated talent of Nic Fanciulli.
"Im so excited about this new series for GU, I feel now is the time for us to give world class DJs like Nic the opportunity to really show the world how amazing they are. I picked Nic to launch this series for us as he is the one DJ who has consistently impressed me every time I've seen him play, be it at Space in Ibiza or WMC in Miami, Nic always delivers he is hands down a truly amazing DJ" - Andy Horsfield (Global Underground Founder)
Nic has proved his worth time and again with numerous successful projects, his studio collaborations with Andy Chatterley (in the form of The Buick Project and Skylark) even gained a Grammy nomination for their remix of Tiefschwarzs Damage featuring Tracey Thorn on vocals. His new residency at club du jour matter has been a sell out and he continues to write music under his own name as well tour the globe constantly.
Most people my age grew up with the Global underground series, so to be asked to compile this album is an honor, especially as its the start of a new concept. - Nic Fanciulli
Global Undergrounds impact over the last 2 decades has been phenomenal. synonymous with some of the most collectable and revered compilations ever made including Sashas Ibiza and San Francisco releases, Paul Oakenfolds Oslo, Darren Emersons Singapore to Tony De Vits Tel Aviv and Tokyo follow up, it reads like a whos who of electronicas icons.
GU is also the creator of endless unforgettable dance music moments in time. With the pre-millennium hickjacking of an entire Channel 4 film crew for days in Ibiza to the GU Love Parade float in Berlin packed with party people, TV crews, a freshly hitched Bride and Groom and Danny Tenaglia; leading to the more civilised but almost impossible task of breaking America with the Global Underground name and going on to become one of the biggest selling album series within its field.
No sign of slowing down Global Underground is vital as ever in 2009 as Nic presents an outstanding, eclectic mix spanning stunning ambient, dubstep, house and techno. No doubt more of those unforgettable moments will be created with the launch of the new series; lets just hope no film crews get kidnapped this time
Music Reviews -more-

browse