The Start (Feat Ernesto)
Deliver Me (Feat Ernesto)
Space Katzle
Solar (Album Version)
Change You (Feat Ovasoul 7)
Kazan (707 Edit)
The City
Hermelin
Hatohay
Movement & Motion (Feat Marlene Johnson)
XYZ
Motorcitysoul - Technique
Label:
Simple Records
| Release Date: 10/13/2008
Matthias Vogt and Christian Rindermann have enjoyed a long standing relationship with Will Saul, having released several singles on Aus Music back in 2007, and now present their sophomore artist album 'Technique' on the consistantly excellent Simple imprint. Featuring both previous singles, in addition to current single 'Change You', and hot on the heels of remixes for labels such as Diynamic, Motorcitysoul have put together an album full of organic beats, melodies and harmonies, with genuine warmth and soul throughout. Due for release in October, all the information on this great album can be found right here.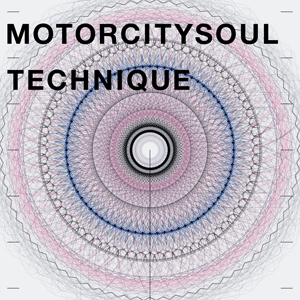 Motorcitysoul are Frankfurt veterans and deep house pioneers Matthias Vogt and Christian Rindermann (aka C-Rock). Here, finally, after 4 years they treat you to their second studio album, but also their first album fully written and produced together as a duo (the first album was written by Matthias, and C-Rock helped produce it). Following two very successful releases (Kazan and Space Katzle) on Will Sauls Aus Music last year, the guys started putting together an album and Will saw his Simple label as the perfect avenue to release it. After more than six months of intense work and experimentation in the studio Technique is now ready. A feast of lush melodies and harmonies, lovingly crafted beats and percussion, ambient excellence and smart vocal numbers. On the albums title CRock explains: Its an elegant word that refers to the way we work and hopefully how our music sounds. Were very technically focused yet we aim for our music to have genuine soul and warmth. We also do everything in the studio so technique is the key to that.
The Start/Deliver Me kicks off the journey into the Motorcitysoul sound, enlisting the vocal talents of Swedish vocalist Ernesto to complement the soulful, summer-tinged house grooves. As the lush chords build and the vocals progress, its clear this uplifting opener is one thatll have you rolling down your car window with a smile on your face. Maybe its a risk to start a house based concept album with such a soulful track but we dont have to justify it, because of the soul in our name, says C-Rock wryly. Space Ktzle was originally a hit last year on Aus Music, Space Cats (as it translates) sees Matthias and C- Rock use their studio expertise to layer together lavish arpeggios and harmonies that treat you to an almost cosmic house voyage. Solar is the first ode to the cinema soundtrack offering on the album and sees the guys get experimental in the studio with deep trippy keys layered with mad aquatic sounds.
Change You sees the guys team up with American vocalist Ovasoul 7 to create a dark and hypnotic house journey with huge club potential. The subtle Rhodes melodies give way to Ovasouls vocals and a powerful electronic bassline drives the groove forward. The balance between the subtle and soulful and dark and electronic is captured perfectly. Kazan gets a 707 drum machine facelift for the album. Matthias and C-Rock went back to their Chicago influenced roots to reshape it into a raw, jacking groove with enormous energy. Hatoay sees the guys working with percussionist Heiko Himmighoffen, giving him free reign to add his percussion to the kick drum and bassline. The result is an intense wall of percussion feeling, complemented by the signature lush motorcitysoul chords. Hermelin is a trippy drumless number best listened to in the dark. Kicking off with spooky analogue jolts and sweeping pads, its joined by a more stabby bassline before some effects are added to give this a real feeling of elegance.
The City is quite simply classic Motorcitysoul: a driving house groove coupled with soulful melancholy. Bringing in vocalist Marlene Jonson, whos previously worked with C-Rock on his Stir 15 label, Movement and Motion is a dub influenced track with simple beats and harmonies, that allow the vocals to breathe and shine. To finish off the Motorcitysoul journey is another beautiful ambient moment Xyz. Clearly influenced by Vangelis and Brian Eno this is epic yet dark, spooky yet enchanting and certainly leaves you feeling fullfilled but eager for more. This is the strongest reference to our cinematic and movie soundtrack influence and perfect for finishing the album, says C-Rock. We hope it leaves the listener with a what comes next? feeling in anticipation of the next album.
Music Reviews -more-

browse