Morgan Page Feat. Lissie - "The Longest Road"
Morgan Page Feat. Tyler James - "Call My Name"
The Submarines - "Peace And Hate" (Morgan Page Remix)
Morgan Page Feat. Matt Wasley - "Fade Away"
Jenny Owen Youngs - "F**k Was I" (Morgan Page Remix)
Leigh Nash - "Nervous In The Light Of Dawn" (Morgan Page Remix)
Bitter:Sweet - "Dirty Laundry" (Morgan Page Remix)
Nelly Furtado - "Maneater" (David Garcia & Morgan Page Remix)
Delerium - "Angelicus" (Morgan Page Remix)
Morgan Page Feat. Camila Grey - "One Day"
Dengue Fever - "Sleepwalking Through The Mekong" (Morgan Page Remix)
Under - "Under" (Morgan Page Remix)
Morgan Page - Elevate
Label:
Nettwerk Productions
| Release Date: 3/25/2008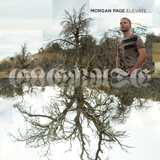 DJ/Producer MORGAN PAGE has signed with Nettwerk Records to release his debut album ELEVATE on March 25.th. The unique record is a hybrid of remixes and original songs, a 12-song collection that seamlessly weaves the highlights of Page's prolific production career with his own organic, melody driven tunes.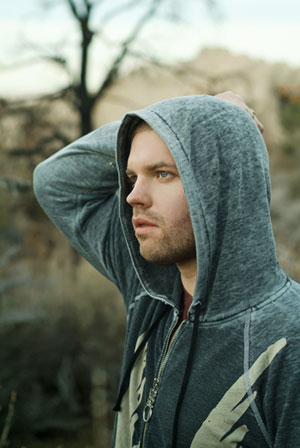 Morgan Page has quickly become one of the most sought after house producers. His remixes for marquee artists (Angie Stone, Delerium, Stevie Nicks, Nelly Furtado and more) consistently land at the top of the Billboard Club Play charts, including three number one hits in 2006 alone.
Says Nettwerk co owner Mark Jowett, "'While Morgan's remixes often include some of the meanest beats, he never forgets a sense of melody or song. Now we get to hear original music crafted from Morgan, that take his great sense of melody and vibe to a whole other level, and he comes through delivering songs of maximum impact; for this Nettwerk is thrilled to be working with Morgan Page, definitely a musician whose star is on the rise."
ELEVATE opens with the first single "Longest Road". The track features lead vocals from California folk artist Lissie, whom Page calls "one of the most exciting voices I've heard in years." As Laurel Canyon meets Hollywood, the song effortlessly fuses laid-back folk rock influences with the edge and energy of electronic music. The single will be accompanied by new mixes from Deadmau5 and Robbie Rivera.
More than a collection of singles, Page blends ELEVATE into one complete work, showcasing his dexterity as a producer. Said Page, "I envision this album as something that works in a variety of settings: in the car, at home, maybe on a run with your iPod. It encompasses so many different styles, yet there is a continuity to it that holds it together. I see this album as something that DJs will appreciate and something that all fans of electronic music will enjoy experiencing from start to finish."
Page has never been bound by the constraints of the music industry; he's always played by his own rules. In 2006, with few label options for a young DJ/producer, he self-released his bootleg remix album Cease And Desist. Comprised of his unauthorized remixes of songs from heavyweights like Coldplay and David Bowie, The album drew raves reviews in magazines and on websites all over the world, becoming an instant underground classic. Ironically, rather than receive the expected cease and desist letters, the album actually provided the majors with a solid showcase of Page's work. It wasn't long before he was hired to legally remix tracks for name artists. He now works regularly with Warner Bros, Wind Up, Concord Records, Interscope, Geffen, Virgin and Nettwerk.
Music Reviews -more-

browse