Prelude To A Ghost
Ghosts In My Machines
Backwards Disco
Crash
Another Fine Mess
Rhythm Track
Snap Crackle
Got To Hold On
Rogue Element (Surprise)
Orbit 3
Prototypes
Cycles (Album Version)
Outrospection
Milton Jackson - Crash
Label:
Freerange Records
| Release Date: 2/23/2009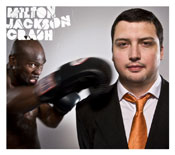 While 2008 saw Milton Jackson become remixer of choice, creating reinterpretings of tracks from artists that included Sei A, Jim Rivers and Nick Muir, in addition to his own releases on Tronicsole and Urbantorque, he now returns to Freerange for his latest full length project. The spiritual follow-up to his 2002 debut album 'The Bionic Boy' on Glasgow Underground, 'Crash' features the singles 'Rogue Element' and 'Cycles', in addition to a selection of brand new original deep house cuts, and will be released on Freerange at the end of February.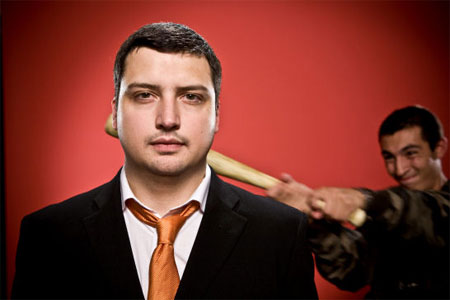 Counting Laurent Garnier, Danny Howells, Ewan Pearson and Prins Thomas as fans of his latest track, Ghosts in My Machines, and with releases to date on such revered dance labels as Glasgow Underground, Freerange, Tsuba, Urbantorque, Silver Network and Icon, Glasgows Milton Jackson here turns out an exceptional artist album.
Just the right side of wonky, Jackson's house pedigree delivers a strong modern house album for Freerange- perfect for dance-floors from Glasgow to Berlin via London's more discerning basements. Deeper than most, the album's potency lies in its hypnotic dance-floor immediacy. Always on the verge of another groove, twisting chords and effervescent keys take you deeper into the depths, closing with a sub-bass symphony that sounds like Burial's older and wiser Scottish cousin.
Jackson released his first EP aged 19 on Solemusics Tronicsole imprint. His first LP, The Bionic Boy, was received well by critics and the house fraternity, spawning the Pepe Bradock- influenced Sunlight. He has recorded under a variety of pseudonyms, even venturing into the down-tempo domain as Napoleon Solo. His Bear Trax imprint released Mylos first vinyl release when the pair recorded as The Pretty Boys.
Crash, the album, was recorded from January to September of 2008. A prolific producer and DJ hitherto, Jackson was close to quitting music in December 07, when Freerange talked him out of it. He then recorded Ghosts In My Machines for the Freerange 100th release, which was probably his biggest track to date. On the basis of that success Freerange asked him to record an album.
The main influences and ideas shaping the record were a return to the organic, yet still quite techy sounds. Says Jackson, I tried to infuse a bit of feeling and soul into the tracks as well. A lot of the inspiration came from old records by guys like Les Baxter who did quite a few 'exotica' records in the late 60s and early 70s. Many of the samples on the album are from those early records but twisted into something a bit more modern. I try to take influences from outside dance music if I can, as that's the basis (hopefully) for a fresher sound. I also tried to infuse some Sci-Fi / space elements in there as well as I'm quite into that stuff.
All of the music was produced on a Mac, with most of the tracks written in Jacksons studio- an outhouse in his back garden which came about from the old lady next door complaining of noise levels! On the live front, Jackson is keen to get back to Japan, having played at Womb in Tokyo last year, and is also eager to DJ alongside Jimpster again. The two played this years Sonar and a few gigs after. Jackson will also play Londons End on New Years Eve- one of the last ever due to the club sadly closing.
Moody, compelling and upbeat, this is deep house at its finest; replete with subtle, wandering nocturnal motifs, cinematic strings, rolling bass-lines and techy bleeps, the slick off-key, tender-tough melodies display an impressive depth in production.

Music Reviews -more-

browse