Envotion Feat Laura Camilla - Vessel Of Poison
Muzzaik - Faith
TM Project - Naturalize (Muzzaik Mix)
16 Bit Lolitas - Mystique
Cristiano Vinci & Massimo Licari – Vision (Superjuno Mix)
Roland Klinkenberg - O-Matic
Oliver Berger - Bullets
Arpiction - Don't Walk Away (Matthew Dekay Mix)
Proluctors - Sunset
Pashka Feat Ijeoma - Island Breeze (Tommyboy Dub)
Matthew Dekay - Dubio
Matthew Dekay - Clearing The Mind
Matthew Dekay - Trousy
Label:
Armada Music
| Release Date: 11/14/2005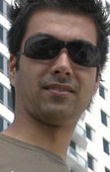 As one of the most accoladed producers of the last two years or so, Matthew Dekay is a name that is now familar to many. Be it such tracks as 'Higher Thoughts' or 'Space Mountain Tablet', the forthcoming 'Timeless' or 'Digifruitella' or countless remixes and the odd cheeky bootleg and it's safe to say you've probably heard at least one of his tracks at some point in recent history.


As a DJ he's steadily made his way around the world and several months back earned himself a spot on Radio 1's Essential Mix, where his combination of house rhythms and trance melodies won over many, and since then he's developed and finetuned his sound even further. Now as we get closer to the end of 2005, Matthew Dekay is about to release his debut mix compilation 'Trousy', and we have all the details right here for you to check out.
You could pick from any one of the following scenarios; Tiesto starting his midnight set off with it in front of 8000 fans at Godskitchen Global Gathering, Sasha coming to the close of another marathon sold out show with it, Dave Seaman dropping it mid set to 6000 adoring fans in Greece, or Matthew himself playing it the length and breadth of the global clubbing world. So what is "it"? The track in question? It could be one of many Matthew Dekay productions. Maybe 'Intergalactic', the Dekay Meets Beastie Boys bootleg, or 'Higher Thoughts' the sublime string laden melodic summer anthem, or even 'Space Mountain Tablet' the driving progressive trancer that sits equally at home on Godskitchen and Renaissance's dance floors. Whichever one you choose, the fact remains that Matthew Dekay has arrived as one of the fastest rising dj and producers of recent times.

As a DJ, his appearances have quickly built up a loyal following wherever he goes. He developed his sound while playing extended sets at an early residency at esteemed Stalker club in his hometown of Haarlem, Holland. He has gone on to become not only a headline name in his native land with regular appearances for Dance Valley and Extrema, but now across Europe, developing his profile as one of the most in demand DJs on the circuit. Recent tours have seen him travel through Australia, Asia, South and Central America and into Mainland USA, and having returend from his extensive globe trotting just recently, he will soon be back on the road touring to promote his latest projects.

His productions are in every set of DJs like Sasha, Armin van Buuren, Deep Dish, Tiesto and so on. His style is a unique mix up between trance. Progressive and House, reference to which is found in the rhythms and beats of his unique sound. A sound that he calls 'Trousy'.

As his recognition continues to soar, with his name now known across the world, now is the perfect time for him to release his debut mix compilation, and 'Trousy' sees Matthew select his favourite and most exclusive tracks, including material from his own DK and Lowriders labels, for the compilation which will be out mid November on Armada Music.
Music Reviews -more-

browse