Jive Turkey
Lush
Bits N Pieces
Quirk
Scam
FCLMB
All That's Good
Jack Boot
SinQuesoSinJamon
Excellence
Mister 80
Matt Rowan - I Play This
Label:
Baroque Records
| Release Date: 9/29/2008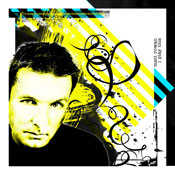 Matt Rowan is one of the latest in a long line of talents to emerge from the Australian underground scene. Be it his own productions, occasional collaborations with fellow countryman Jaytech or his remix work for artists such as Dousk, he has earned the support of many DJs and music fans alike, and now is set to release his debut artist album 'I Play This' on Baroque Records at the end of the month.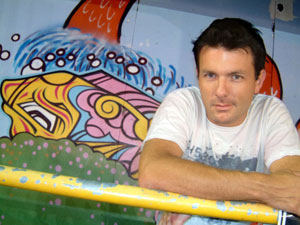 In an industry that churns and burns faster than you can say 'big beat', Matt Rowan stands tall as Australia's Mr Reliable. It's easy to see how he's developed that tag, playing to crowds at many of Sydney's best underground venues and nights, be it Sounds On Sunday, Habit, Robitigue or Sweetchilli, his versatile style and down to earth attitude connecting him with the crowds and playing host to the events that transpire, and most ensuring making sure their nights have plenty of memorable moments.
This versatility also extends to his body of work, an extensive array of productions, remixes and collaborations that has seen him appear on such established labels as Hope Recordings, Babylon Records and Baroque, where he now presents his debut artist album 'I Play This'.
With Nick Warren and Hernan Cattaneo just two of his many supporters, Matt Rowan has steadily etched his place in the dance music scene, and 'I Play This' cements his status as a star on the rise, and a DJ and producer to watch very closely in the months ahead.
Music Reviews -more-

browse