I Wonder Where You Are (Jaytech Mix)
So This Is Summer (Oliver Moldan Mix)
The Price We Pay For Love (Flash Brothers Mix)
Because Of You (Noel Sanger Mix)
Many Years From Now (Ralphi Rosario Mix)
Everytime (Funkagenda Mix)
Deepest Darkest Secrets (Martin H Mix)
A Quiet Revolution (Phatjak Mix)
In My Life (Slow Dancing Society Mix)
Lustral - Deeper Darker Secrets
Label:
Baroque Records
| Release Date: 5/28/2007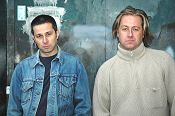 Lustral's 'Everytime' is perhaps one of the defining tracks of the progressive house movement, the Nalin & Kane remix a timeless track that is held in high regard almost a decade after it's initial release. Now several years on Lustral's debut album comes, and Baroque Records have put together a bumper double disc remix album to celebrate.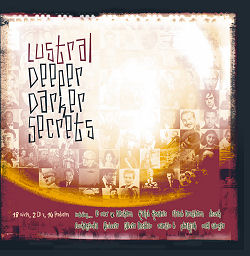 Baroque Records have pulled off a bit of magic and not only signed Lustral to put out this first long player from one of the scene's most respected dance outfits, but also pulled together a collection of remixes from some of the hottest producers right now!
Ricky Simmonds and Stephen Jones form the backbone of Lustral. Together, they have also been the driving force behind major acts such as – The Space Brothers, Ascension, Essence, The Realm, Force Majeure and Chakra. Their releases have featured on hundreds of the biggest selling compilations worldwide and their classic hit, 'Everytime' stands proud as one of the biggest dance records of the last decade.
Collaborating with Aidan Love, who has previously collaborated with the likes of Nellee Hooper, Gwen Stefani, Dave Stewart and Mary J. Blige, they have produced, what they regard as, their favourite music to date. Consisting of 18 mixes over 2 discs, 'Deeper Darker Secrets' includes intepretations from house legend Ralph Rosario, Flash Brothers, Funkagenda, D-Nox & Beckers, Oliver Moldan, and Dousk, amongst others.
Following the release of this remix album, Lustral's parallel album - 'Deepest Darkest Secrets' will be available through online and offline stores across the planet. A single entitled 'Many Years From Now' is already available, and two sampler EPs for 'Deeper Darker Secrets' featuring a selection of some of the tracks from the remix album will also be released around the same time as the album.
More information can be found at www.lustralmusic.com.
Music Reviews -more-

browse