Sebastian Leger - Mooguno
Upfade - Friday Loops
Mongoose 1 - Synth Song
Arcade Mode - Aint No
Overstreet - Lose Yourself (ATFC Mix)
Moonbootica - Bulldog Beats
Skylark - When In Rome
T And F Vs Moltosuga - La Serenissima
Sebastian Leger - Electric
Mashtronic - Supernova
Rowan Blades & Chris Lake - Malteser Geezer (Big Mince Mix)
Paolo Mojo - 1983
Torley Wong - Xristophan (Fair & Masiello Mix)
Lifelike - Waves (Instrumental)
Luke Fair - Bedrock Original Series : OS_0.3
Label:
Bedrock Records
| Release Date: 6/20/2005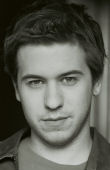 Since it's launch in September, Bedrock's Original Series has strived to place the spotlight on those individuals who are redefining the face of dance music as we know it, be it through their production work, remixes, by the technology they use, or quite simply the way they perceive music and it's future in general.


Luke Fair's career as a producer needs no introduction, with a diverse range of tracks and remixes on every label from SAW Recordings to Yoshitoshi and last but by no means least, Bedrock. As an artist for the label, he recently produced a stellar 4 track EP, and now steps up to the plate with the third compilation in the Original Series. A review of the album and an interview with Luke will follow in the next days, but for now, check out the details on this latest volume in Bedrock's pioneering series.
At the forefront of Canada's growing dance scene and increasingly making his presence felt on the world scene, is Luke Fair. He's performed at some of the most prestigious venues and events in the world, offering club goers a taste of his funky - techy eclectic house sound each and every weekend. His sets include everything from groovy house and techno to funky progressive and electro. Constantly re-editing tracks to customize his sets; Luke's ongoing desire to make every set stand out from the others is crystal clear.

Luke has pushed his sound the world over, headlining at world-renowned clubs like Pacha (Buenos Aires), Bedrock (London), Red Light (Paris), Space (Miami), 'Zouk' club (Singapore) and The Womb (Tokyo). He's headlined the 8000 person 'Moonpark' party in Argentina and Luke's recent Eastern European tour with John Digweed ended at Godskitchen's massive Global Gathering festival.

Luke's skills have won the praise of some of the industry's biggest players. He was chosen by Danny Howells and Deep Dish as their 'future hero' in DJ Mag's Top 100 issue and, most recently, Luke was selected by none other than DJ Sasha to open up for him in every US city on the Involver CD release tour.

'Luke Fair is a true future hero, a brilliantly rounded talent and so young you can only see an exciting future ahead for him. His production is awesome and i'm proud to have him on the Bedrock label as an artist as well as in this series, but for the benefit of this CD all you need to know is that he is an awesome DJ, and you can hear that for yourself in OS_0.3' - John Digweed

Over the past few years, Luke has garnered attention for extremely diverse and genre-crossing studio efforts. From dubbed-out house to melodic progressive, his tracks have been played by djs from all across the dance music spectrum. Everyone from Sasha to David Morales to The Plump DJs have all included Luke's production in their sets. Pete Tong has also featured numerous Luke Fair productions on his world famous BBC Radio 1 'Essential Selection' show.

"I'm extremely happy with how the album turned out. Every track on there has a very special meaning to me. Being able to fit these songs together logically was what I set out to do, and I'm thrilled with the result. A few of the tracks I have changed quite a bit from their original form to better personalize the mix, and to showcase the sound I am into as best I can." - Luke Fair

His production skill can be keenly felt in the twists, tweaks and edits he applies to every track he plays, giving each and every live set a unique and personal touch that situates Luke at the top of the tree in this nu wave of DJs. A worthy addition to the Original Series!
Music Reviews -more-

browse