1 Lee Coombs-Tech Intro-Lot49
Lee Coombs & DJ Icey-Duo drive the ride-Zone
Drama Society-Crying Hero-Turbo
Dopamine-Come Closer-Title Fight
Longrange-Vultures Over Croydon (Lee Coombs Remix) Longrange-feat Meat Katie and Elite Force feat Roland Clark The Answer (Accapella)-Lot49
30Hz-Daddio (Miles Dyson Remix)-Lot49
Oliver Huntemann-Zum Goldenen Handschuh-Confused
James Harcourt-Galia Melon ( Lee Coombs remix )-Spin Out
Aaren San-Oslo Nights (Blende remix)-Lot49
Elite Force-Engine-Lot49
Alloy Mental-God Is Green (Meat Katie Remix)-Skint
Lee Coombs and Nick Thayer-TFM-Lot49
Dopadox-Ballistic-Mantra
Guy Gerber-X Factor-SAW
Black Mountain-No Hits (Unkle Remix)-Jagjaguwar
Lee Coombs-Tech Outro-Lot49
Lee Coombs - Lot49 Presents: Lee Coombs
Label:
Lot49 Records
| Release Date: 6/1/2008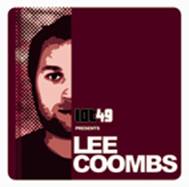 Lot49 returns with the third instalment of it's much lauded 'presents..' compilation series, this time enlisting the indomitable talents of the legendary, Lee Coombs.
Coombs has been one of the forces that helped shape the sound of Breakbeat and later Tech Funk, whilst bringing a multitude of other influences to his production and DJ sets. His ability to draw on breaks, house, techno, electro and acid is what set him apart from the masses and landed him a record deal back in 1998 with the then up and coming Finger Lickin' label.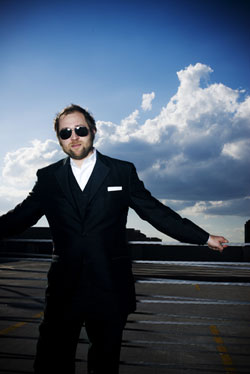 His debut album and the accompanying singles saw him hailed as the new messiah of 'acid house breaks' and before long he was remixing for the likes of Paul Oakenfold, Moby and New Order. Since then he has gone from strength to strength with his production and DJ sound continually evolving, today he is a true mainstay of dance music and alongside other pioneers like Meat Katie, Elite Force and Dylan Rhymes, a genuine 'Tech Funk' hero.
For this compilation Coombs has pulled out all the stops, digging deep into a treasure trove of breaks, house and techno and pulling out pure gold. Opening with the rocking drums and simple catchy riff of Coombs & DJ Icey's 'Duo Drive the Ride' the mix shifts effortlessly through an electronic landscape taking in earth shuddering basslines, deep brooding grooves and a blatant disregard to genre boundaries.
Picking highlights from this 77 minute journey is an impossible task with a selection that is matched in perfection only by the technical prowess of the mix itself. Offerings from Tiga's Turbo label sit alongside productions from German wunderkind Oliver Huntemann and rough breaks and bass from Dopamine rub shoulders with the house sound of Guy Gerber. Amongst the gems is an unreleased Meat Katie remix of Alloy Mental and the much sort after 'No Hits' from Black Mountain vs UNKLE
Lee Coombs has clearly lost nothing of the passion that made him such a larger than life figure amongst the world's electronic music luminaries. His deal with Lot49 will also see the release of his next artist album due sometime later in 2008 and featuring a list of exciting collaborations and features.
After emigrating from the UK in 2006, Lee is now based in sunny Florida where he records and producers. He continues to travel the world, DJ'ing to the fans he has earned in every corner of the globe. This album is another shining moment in the stellar career of Lee Coombs.
'Lot49 presents Lee Coombs' is released in June 2008.
Music Reviews -more-

browse