Ripperton - 10a
Efdemin - Bergwein
Lazy Fat People - Club Silencio
Kollektiv Turmstrasse - Tristesse
Dettman & Klock - Dawning
Jacek Sienkiewicz - Good Luck
Ferrer & Sydenham - The Back Door
Hug - The Angry Ghost
H.O.S.H. - Steppenwolf
The Viewers - Blank Images
Marcus Worgull - Dragon Loop
Jose Padilla - Adios Ayer (Paul Daley Mix)
Lee Burridge - Balance 012
Label:
EQ Grey
| Release Date: 9/24/2007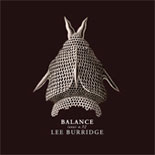 Following on from previous volumes by Jimmy Van M and Luke Fair, the Balance series now reaches its 12th volume with a triple CD mix from Lee Burridge. In between touring the world (which he continues to in support of this album), Lee has also set up his own label Almost Anonymous, but now shows why he is regarded as one of the best underground DJs with this diverse and eclectic mix.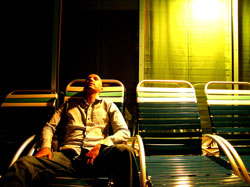 EQ Recordings continue onwards and upwards with their cult-like Balance series in an ever evolving manner bringing you the next instalment mixed by the wandering minstrel of dance music; Lee Burridge. Revered the world over for his eclectic track selection and seamless skills, it's a genuinely difficult task to pinpoint Lee's 'sound' - although according to the man himself its perhaps best described as "wonky, wobbly, bassline-driven, trippy, melodic, nasty, gentle, deep, spacious, rocking and above all … 100% cool!!"
Offering a premium selection of underground House, Lee's DJ sets are never the same twice … they have to be heard to be believed … so, what better way to showcase this sublimely varied mixture of vibes than on a triple disc mix for one of the world's leading compilation series, 'Balance'?! Balance 012 mixed by Lee Burridge is a sublime a collection of house rhythms, techno beats and subtle melodies, culminating in a deep, beautiful, dark, trippy and wobbly soundtrack. Featuring a wide array of cutting edge artists including Martin Buttrich, Jose Padilla, Dennis Ferrer, H-Man, Paul Daley, Alexi Delano, Efdemin, Gabriel Ananda and more, this is a CD that will deliver the complete Lee Burridge experience in one package.
Music Reviews -more-

browse