Spiritchaser 'Heaven' *Weiser Mix* (Guess Records)
Steve Ferrand 'The Music' (Urbantorque)
Fer Ferrari 'Essential Bit Of Piano' *Club Mix* (Deep Class)
Two Armadillos 'Tropics' (Dessous)
Dusty Kid 'Cowboys' (Kling Klong)
Afrilounge 'Lux Dementia' (Connoisseur Recordings)
Justin Steel & Mike Mackeeg 'Norway' (Cubism)
Phonogenic 'Future Bass' *Roberto Rodriguez Mix* (Mood Music)
*Outro
Hanessnoise 'Mono Conflict' *Intro Mix* (Phobic)
Justin Steel - Volume 3
Label:
Progressive-Sounds
| Release Date: 5/5/2008
Stream 3.2
Following on from his well received second mix for the PS Mix series, Justin Steel returns with a fresh third edition that covers a section of the differing layers of dance music available today. Where the previous installments were a single mix, this time round, for your listening pleasure, Justin as split Part 3 into two one hour mixes.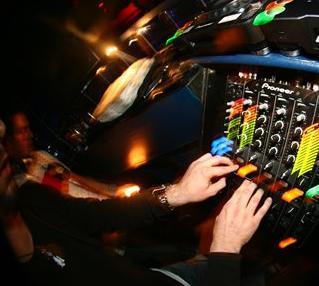 3.1 features the deeper sounds of house that is finding more and more favour with dance music fans around the world. Featuring evocative music from labels such as Urbantorque, Kling Klong and Connoisseur Recordings, to name a few, the mix glides through warm, melodic beats with just a hint of a minimal influence. This is perfect music to enjoy the summer sun by and all that goes with it whether it's an outdoor festival with friends or a cheeky vodka martini before rushing off to the usual Saturday night craziness.
Where 3.1 is the gentler of the two mixes, 3.2 is anything but that and can easily be described as a slice of 3am dancefloor madness. Starting things off on a bouncy but subdued feel, the mix builds at a gradual pace with productions from artists such as Martin Eyerer, Patrik Zigon and Chaim & James Blonde. It's near the halfway point where things really take off with tunes from the likes of Eelke Kleijn, Lutzenkirchen and Kenneth Thomas and by the time the closing track by Williams comes in, you'll wish you were in the middle of a darkened club not caring about anything other then the tunes coming out of the speakers.
Enjoy!
Music Reviews -more-

browse