Justin Martin - Chaos Restored (Intro)
Dan Drastic - Somebody's Touching Me
Justin Martin - Nightowl
Justin Martin - Ghetto Train
Spincycle - Drug Games (Audiofly Dub)
Tanner Ross & Kilowatts - Kruger Fingers
Motorcitysoul - Aura (Jimpster Mix)
Martin Landsky - Let Me Dance (Sebo K Mix)
Catz N' Dogz - Fixation
Pete Doyle Presents The Rock Solid All-Stars - What God Has Chosen (Jimpster Bonus Beats)
Shlomi Aber - Freakside
Robag Wruhme & Rolf Oksen - Dopamin
Worthy - Crack-El (Justin Martin 'Stoopit Crunk-Ill Hyphy' Mix)
Tricky Disco - Tricky Disco (The Martin Brothers 'Thizzy Disco' Mix)
Christian Martin - Elephant Fight
Justin Martin - Chaos Restored
Label:
Buzzin Fly Records
| Release Date: 10/8/2007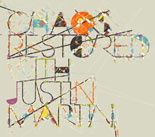 Justin Martin first made his debut on Buzzin Fly back in 2003 with the superb single 'The Sad Piano', which was revisited with earlier this year with a new version by Jimpster. Since then hes become one of the hottest house producers and a highly competent DJ to boot. With a recent slew of new productions (including his latest for Buzzin Fly entitled 'Nightowl'), Justin now delivers his debut mix compilation, the aptly titled 'Chaos Restored'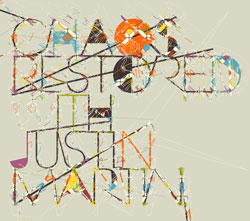 Ask anyone with an ear to the ground where the underground house hotspots of the world are right now and the chances are San Francisco will be high on the list. A new tough jacking funk has typified the recent output of the city for the world's cooler floors with Claude VonStroke's dirtybird label making the loudest noise. But scroll back four years to 2003 and one of dirtybird's soon-to-be founder members was being signed to Ben Watt's Buzzin' Fly label in London. His name is Justin Martin.
Born in West Hartford, Connecticut and settled in San Francisco, Justin was first spotted in 2003 as a 23 year-old rookie DJ-producer by independent film producer Barclay Crenshaw (later to find fame under his DJ pseudonym Claude VonStroke). At Miami WMC the same year Justin's brother handed Ben Watt Justin's demo CD in a darkened South Beach club. It was an auspicious start. Ben signed the opening track, 'The Sad Piano', as soon as he got back to London and since its glorious release as a single and its equally glorious heavily-licensed Charles Webster remix appeared, Justin has been steadily making a name for himself as one of San Francisco's brightest talents.
Recording, DJing and remixing regularly for Buzzin' Fly, as well as for dirtybird (which he helped launch), Utensil and Classic, he has developed a unique sweet 'n' ugly style that is one part brutal tech-funk, one part joyous, goofy beauty. The past six months have seen his star in the ascendance, and following his recent clutch of hotly received tracks ('The Fugitive' and 'The Water Song' on Buzzin' Fly, 'Stoopit' on dirtybird, and his 'Vesuvious' remix for Freerange), and some scintillating DJ sets that have seen him added to Kim Benjamin's illustrious bookings agency, the time has come to deliver his debut mix compilation.
Recorded in San Francisco in July 2007, the selection in part draws heavily on the scene that fostered him; Worthy, Tanner Ross and his brother Christian Martin are all among Justin's closest friends from the streets of North Filmore, and all throw their own home-grown shapes into the mix. From Europe, Justin reaches for touchtone modern techno producers such as the ever-inventive Robag Wruhme and Poker Flat's Martin Landsky, as well as London's Jamie 'Jimpster' Odell and the red-hot Audiofly, but it is perhaps his own productions that draw the attention most; the splendid quirky and comic intro and outro is Justin through and through, (as anyone who has witnessed his infectious party style will testify), while his imminent single for Buzzin' Fly, 'Nightowl', is a brilliant contemporary percussive latino-tech ride that is already rocking floors from London to Ibiza. 'Ghetto Train' shows his production dexterity and imagination at its peak, sampling train noises to create the ultimate urban groove.
It is time to applaud a new talent. Dirty, likeable and brutally funky, this is chaos restored thanks to Justin Martin.
Music Reviews -more-

browse