Tadeo - Circunbalation I (Alex Under View)
Mikael Stavöstrand - Stol
Minilogue - In A Distance
Minilogue - Loud
Minilogue - We All
Forss - Journeyman (Tricksi Mix)
Yagya - Snowflake 2
Basic Channel - Remake (Basic Reshape)
Basic Channel - Q 1.2
Gel Abril - Your Face Is A Mess (Itamar Sagi Mix)
Ici.eme - Gran-Dii-Ree
Matthias Tanzmann - Rugby
Minilogue - Ghost
Heiko Laux - Waves Ahead
Robert Babicz - Enjoy
Prompt - Ambee
Matthias Tanzmann - Keep On (Boris Werner 'Keep On Truckin' Mix)
Vitalis Popoff - Lethe 1
Wesley Matsell - Diffusion 27
Model 500 - Starlight
Prompt Feat Onuba - Zora
Dub Kult - Crypt (District One Mix)
Kenneth Graham - Fire, Water, Machine
William Kouam Djoko - Hard Lovin' (Acapella)
Johhny D - Deja Vu
Je Dávu - I Zebra
Julius Papp - Bole Beats
Johhny D - Deja Vu
Dosem - Beach Kisses (Joris Voorn Edit)
Linus Quick - CopyPasteCut (District One Mix)
Cobblestone Jazz - W
Tigerskin - Peter's Secret Weapon
Black Rose - Solomon (Tricksi Mix)
H.O.S.H. & Stimming - Radar
John Thomas, Barbara Goes - Mother's Dance #2
System 7 - Altitude (Mayday Mix)The Martian - Star Dancer
Ambivalent - R U OK (Acapella)
Polder - Topdrop
Emmanuel Top - Stress
Silicon Soul - 3am (Balance Beatless Version)Dubfire - Ribcage

Jerome Sydenham, Tiger Stripes - Elevation (Radio Slave 'One More Kiss' Mix)
Elon - Snorting Pinky (Justin Maxwell Mix B)
Sascha Funke - Mango (Berlin Edit)
Paul Kalkbrenner - Moob
Sacha Funke - The Fortune Cookie Symphony (Acapella)
Goldie - Timeless
Joakim - Peter Pan Over The Bronx
Secede - Born In A Tropical Swamp
Quiet Village - Gold Rush
Sensorama - Aspirin (Global Communication Mix)
Joris Voorn - Balance 014
Label:
EQ Grey
| Release Date: 3/2/2009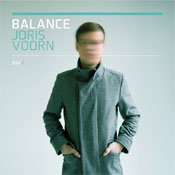 The Balance compilation series has steadily become one of the most respected and popular series, thanks in part to it's carefully selected roster of DJs. In the last two years, the series has featured Jimmy Van M, Luke Fair, Lee Burridge and SOS, and now as we enter 2009 heads to Europe to bring none other than Joris Voorn into the fold for the 14th volume.
Once again pushing the boundaries, this latest album is a double-disc extravaganza, featuring over 100 tracks deconstructed, edited and rearranged into one epic mix.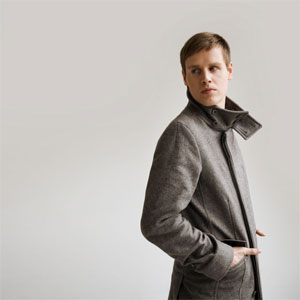 BALANCE 014 represents another step forward for the acclaimed DJ-mix series. Across two discs and using-remarkably-over 100 tracks, JORIS VOORN constructs a layered and seamless mix of some of the best tech house, minimal and electronic dance music. An epic mix in the very best sense of the word, BALANCE 014 achieves the rare feat of combining variety and consistency, making it perfect for trainspotters and dancers alike. The tracks change quickly and quietly, but the beat goes on... and on...and on.
"The process of making these mixes has been more like painting with sound rather than performing a traditional dj mix. As you can see I have used a lot of tracks, my intention while working on these mixes however, has not been 'more is more'. Some of the tracks have been reduced to a 2 bar loop, or just the break or the intro. It was inspired and inspiring, and although the mix CD project has finished, it has created many new leads and ideas for future works. I hope that people will enjoy the results, some listeners will be surprised, but I believe I've pushed my own boundaries in a technical, but even more so, in a musical and artistic way" - Joris Voorn.
Performing a yet near impossible task of making 100 tracks mesh and work together in 2 continuous mixes Joris draws on a depth of talent unlikely to be repeated on a mix CD compilation. It takes a visionary DJ to combine tracks from Radiohead, through to Goldie, Leftfield, Jimpster, Aphex Twin, Dubfire, System 7, Minilogue, Cobblestone Jazz, Emmanuel Top, Joakim, me, Mood II Swing, Ricardo Villalobos, Radio Slave, Carl Craig, Flying Lotus, Marc Romboy, Robert Babicz, Tiger Stripes just to name a few.
This isnt a CD you skip through. In some cases one track is infact 6 different tracks from various artists. By allowing the tracks breathe at the right time, Joris crafts the mix ever so smoothly; riding along without you even noticing that you are passing from tune to tune. Its all about the subtle transitions, the loops, the multiple layers that make Balance 014 a musical composition in its own right. So sit back and enjoy as EQ Recordings and Joris Voorn prepare to take you on a journey that recent mix CD compilations rarely do.
We give you Balance 014 - Joris Voorn
Music Reviews -more-

browse