Luminary - Amsterdam
David West - Rejections
Sebastian Brandt Presents Genua - Secret Staircase (Algarve Mix)
Robimon - Bird Shock
Airwave & Jon O' Bir - Promise
Activa Vs Matt Abbott - Liquefaction
Airbase - Escape
Super8 Vs DJ Tab - Helsinki Scorchin'
Peter Dafnous - Face The Change
Dark Territory - Mass Consumption (Activa Mix)
Aira Force - No One Knows
Purple Haze - Eden
Re:Locate - Rolling Thunder
Sean Tyas - Untitled
Gareth Emery & Jon O' Bir - No Way Back
Jon O' Bir - Residency One
Label:
Baroque Records
| Release Date: 5/29/2006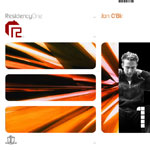 With their 'In Session' series having brought to us albums from Innate and Andy Moor, Baroque now unveil their new 'Residency' compilation series. With the focus to be on some of the world's best up and coming and established club residents, the series kicks off with Godskitchen's own Jon O Bir.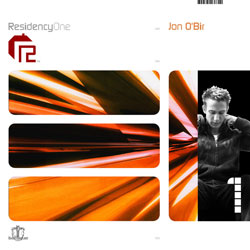 Baroque Records launch this brand new series, which will highlight some of the worlds finest resident djs', with Jon O'Bir at the helm. As a champion of the current trance sound, Jon holds down his residency for Gods Kitchen and a radio 1 show…. Now he unleashes his first mix compilation!
It all started back in September 2002, when he entered a DJ competition for Passion and M8 magazine along with 300 other hopefuls... He won! And after quickly gaining an Internet radio show, on BPM, Godskitchen soon noticed his potential, they were looking for a new young DJ to offer a residency to and Jon was given the job.
When Fergie heard about all the interest in Jon, he asked him to join him on his Radio 1 show. His half hour set, went down a storm and Fergie was astounded by the support via emails and message boards. Fergie has been right behind Jon and included him in his 'Fergies Fledglings' feature on radio 1. Jon was then given the opportunity to flex his mixing muscle with an exclusive mix for Judge Jules's international radio show and then invited to appear on Pete Tong's Essential Mix
The adulation that followed his Essential Mix led to him being offered a place on Radio 1's new show 'The Residency', joining the likes of Eddie Halliwell and Nic Fancuilli in the world famous Radio 1 studios. This elevated him to the next level and extended his name to a new fan base across the globe which also led to massive season in Ibiza last year.
Jon has been resident for Godskitchen, for 2 years now and has developed an army of new followers at every club he plays. Domestically, he has played at every major club you could care to mention. And now also pushes his sound internationally. Touching down in Cyprus, Hong Kong, Canada and Greece & the States to name but a few.
In terms of his own productions, Jon's has collaborated with similarly impressive upstart Gareth Emery (GTR) and his favourite producer, Airwave on a track titled Promise, which features here on this cd
Jon is one of the leading dj's around the world at the moment, and with his style of progressive/uplifting trance and expertly blended mixes, is carving the new face of the trance genre.
"This is how trance is meant to be: beautiful bosh that takes you to another place"
-Mixmag Feature Feb 2003.

Music Reviews -more-

browse