Partial Arts - Cruising
Every - Feelin'
Popnonname - On The Run
Margot Meets The Melody Maker - Torch (Extrawelt Mix)
Tigerskin - Neontrance
Catwash - Plastic Rubberband
Davis K - Beautiful Dead
Diringer - Flake Escape
Rocco - Roots 4 Acid
Trick & Kubic Feat Valeska - Easy (Niekish & Hermann Dub)
On Spec - Knights Of Columbus
John Digweed - Warung Beach (Lützenkirchen Mix)
Michel De Hey - Jetchi
Dana Bergquist - McEnroe
Paul Kalkbrenner - Gebrünn Gebrünn
John Digweed - Renaissance Presents: Transitions
Label:
Renaissance Recordings
| Release Date: 6/5/2006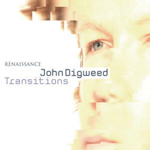 With a radio show, podcasts and club nights under the 'Transitions' banner, John Digweed now returns to the label he started out on, Renaissance to bring a new compilation series to us. 'Transitions' is a single disc mix, of which two volumes will be released each year.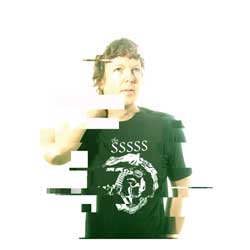 John Digweed's relationship with Renaissance has been one of the longest and most distinguished in dance music. He collaborated with Sasha on the legendary Mix Collection, widely regarded as the best compilation of all time. Digweed has long been amongst the world's elite DJs, having been voted number one in DJ Mag's 2001 Top 100 DJs poll and has been a fixture in the top 10 ever since. As half of Bedrock John is also a force in the studio with countless releases including two tracks that entered the UK Top 40.
Now, following the 10th anniversary re-release of the Mix Collection, John returns with Transitions, his first original compilation with Renaissance in ten years. With the title taken from his globally syndicated radio show, the single disc project will be released as two volumes each year, a showcase of John's inimitable sound and flawless mixing which has established him as one of the world's most innovative DJs, firmly lodged amongst the upper echelons of the A-list.
Music Reviews -more-

browse