Abyss - Mind Games (John Digweed Cheeky Edit)
Abyss - The Dreamer
Chaim - Dana (Guy Gerber Mix)
Antena - Camino Del Sol (Joakim Mix)
Williams - The Shivering (Pitch & Hold 'In Camera Obscura' Mix)
Evil Hinko - Gedankenhochsprung (Babicz Mix)
G-Stylz - Belong To Me (Dub) (John Digweed Cheeky Edit)
David K - Boul De Nerf
Felix Houzer - Mandolina (Robert Babicz Rework) (John Digweed Cheeky Edit)
Dirk Technic - I Love You (Smallboy Mix)
Guy Gerber - Digital Memories
G-Stylz - Can't Get Enough
Dose3 - Minds (Tobi Neumann Mix)
Jackmate - Manray (John Digweed Cheeky Edit)
John Digweed - Renaissance Presents: Transitions 2
Label:
Renaissance Recordings
| Release Date: 1/29/2007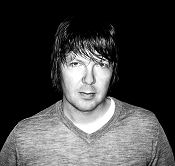 John Digweed's inaugural 'Transitions' compilation for Renaissance has been one of the best selling albums and indeed one of the standout releases of 2006. The start of an ongoing series and partnership with the well respected and long running Renaissance brand proved to be a pivotal move for John Digweed, and the last few months have seen him systematically making his way across the globe DJing. Not one to rest on his laurels, he's set to kick off Renaissance's new year and his own with the launch of the eagerly anticipated 'Transitions 2'.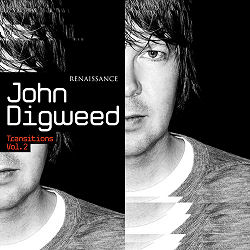 John Digweed hardly needs an introduction; he is undoubtedly one of the biggest and most in-demand artists in the industry. Now following the success of the first in the Transitions series, he returns with the eagerly anticipated second volume, to deliver another characteristically sublime mix.
With each single disc mix, John is able to compile a contemporary snapshot of his current set taking in the most up-to-date material on the scene. His standing as a world-renowned DJ has enabled him to include several tracks that are exclusively available on this album prior to their full single release. Amongst these are Guy Gerber's atmospheric mix of 'Dana' by fellow Israeli newcomer Chaim, David K's trippy masterpiece 'Boul de Nerf' and two tracks by G-Stylz (aka Bruce Aisher).
He incorporates further stand-out tracks from Buzzin' Fly's latest, Abyss 'Mind Games' and 'The Dreamer', as well as another exclusive from man of the moment Guy Gerber, entitled 'Digital Memories' and the incredible Joakim Mix of the two decade old Antena classic 'Camino Del Sol'.
As with the first 'Transitions' cd, it is his flawless mixing and programming that Digweed brings to this project, creating a mix that offers new interpretations, improving with each listen as it shifts from 124 to a 129bpm finale across it's 70 minutes. In addition, John Digweed turns in subtle, exclusive edits throughout the album.
With an ever growing worldwide audience, thanks in part to his globally syndicated radio show, also called 'Transitions' which has over 2 million listeners a week, plus extensive tours, John Digweed's popularity continues to grow, and 'Transitions 2' looks set to be every bit as much of a success as its predecessor.
Music Reviews -more-

browse