Moonbeam – Uaret
Planet Funk – Static (Martin Buttrich Vocal Mix)
Unkle Feat Ian Astbury – Burn My Shadow (Radioslave Mix)
Dave Shokh & Holgi Star – Lirum
Stephan Bodzin – Cucuma
Zidan Style, Chaim & K300 – Bedolff (Guy Gerber Mix)
Mouse Down – Sexy 4 All
James Figurine – 55566688833 (The Field Mix)
Mauro Picotto – Maybe, Maybe Not (Smith & Selway Mix)
Umek – Carbon Occasions
Steve T – There Were Lights (Moonbeam Mix)
Elite Force – You (Perc Mix)
Julien Jeweil – Air Conditionne
Francesco Pico – All By Yourself
Jimmy Van M - Balance 10.1
Label:
EQ Grey
| Release Date: 10/22/2007
Following on from his well received 'Balance 10', Jimmy Van M returns to the fray with an incremental follow up titled 'Balance 10.1'. Picking up where the last album left off, this latest release on EQ Recordings showcases the more uptempo side of Jimmy Van M's sound that many who are fans of his intelligently programmed grooves and beats will be more than happy with, with tracks from Unkle, Stephen Bodzin and many more included upon it's release in October.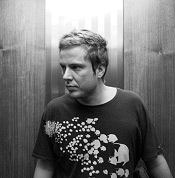 "Who says you can't go back to move forward, even if its incremental?!"
Yes, Jimmy Van M is back after the succesful release of 'Balance 10' with a follow up-mix compilation in the acclaimed series from Australia. After his epic 3CD effort that journeyed its way through a wide spectrum of genres and styles, this time, Jimmy increases the energy of the previous release, providing a peak-time mix of tunes from his favourite producers, at the same time providing a snapshot of what you might hear on the dancefloor at one his gigs across the globe.
Featuring an exclusive intro from Moonbeam, in addition to tracks and remixes from UNKLE, Stephen Bodzin, Smith & Selway and a new track from Jimmy's friend and production collaborator Steve T. These and all the other featured tracks transpire into a selection of music that will appeal to all fans of upfront club music, mixed to perfect by a DJ who's programming and taste in music has always been an inspiration.
Music Reviews -more-

browse