Tiger Stripes - Sthlm Hussle
Tom Neville & Danny Gower - The Druid
Mizfitz - Whiskey Den Ruff
Jim Rivers - Right Side Of Wrong
Popof & Nina - Blablabla
Lukasewich - D.I.Y
MOS - Waterholle
Montero - It's On
Danny Dove - Filth Control
Eelke Kleijn - It All Comes Together
Jim Rivers - Spring/Summer 2008 CD
Label:
Audio Therapy
| Release Date: 4/28/2008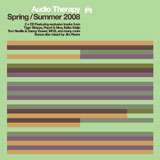 After the successful outings throughout 2006 and 2007 of Audio Therapy's unmixed seasonal CD series we present news of the latest instalment, the Spring/Summer 2008 CD.
A collection of exclusively signed tracks from some of the hottest names on the scene and left unmixed to showcase the quality of the productions in all their glory. This latest release features music from the more established names of *Tiger Stripes*, *Popof*, *Tom Neville*, *Montero* and *Eelke Kleijn* alongside the upcoming names of *MOS*, *Danny Dove*, *Lukasewich* and *Hipp-e's* new guise *Mizfitz*.
Alongside all of these great names sits an exclusive track from *Jim Rivers* whose profile has been rising fast with a set of top quality releases on illustrious labels like CR2, Pryda, Saw, Renaissance and Global Underground to name but a few. Jim also mixed all of the tracks together to provide an excellent bonus mixed CD version.
There will also be a limited run of 12" Vinyl as well as a full digital release.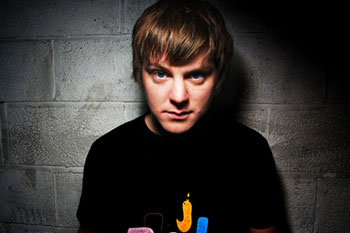 Individual Artist Biographies
*Tiger Stripes* recently signed his first EP with uber-trendy Get Physical and reached No.2 in the Beatport charts in the last week of October with the track 'Survivor'. With singles and an album "Safari" released on legendary NYC label King Street,and forthcoming singles and remixes on Ministry Of Sound/DATA, Defected, Renaissance, Urbantorque, his name and sound is spreading like wildfire.

*Popof* has had a monumental rise to fame over the past 6 months and has become one of the industry's most sought after remixers. Its no surprise with the quality of his original releases on Skryptom, AFU and the mighty CR2. With his music getting the attention of everyone from Roger Sanchez to Sven Vath he continues to be one of the most prominent production names of 2008.

*Tom Neville* has a very successful discography with releases on his own Love Minus Zero label along with releases on Toolroom with the massive "Buzz Junkie" and UMM with "Just Fuck". His production has gone from strength to strength and resulted in numerous high profile remixes for the likes of New Order, Mylo, Bodyrockers and Spektrum. 2007 was quite a year for Tom delivering some outstanding remixes for the likes of Mika, The Feeling, Ali Love and Sia.

*Mizfitz* is a new guise for Hipp-E and his collaboration with a secret producer. Hipp-e is a hugely established producer with releases on Slip'N'Slide, Freerange, Urbantorque, Soma and NRK. His recent remixes of Armand Van Helden's 'I Want Your Soul' on Southern Fried were number one in the cool cuts chart and climbed high in all the important DJ and hype charts, and helped make that record one of the biggest club anthems of last year.

*Manuel Sofia* aka *MOS* has a discography that boasts releases and remixes for labels such as Sprout, Swift and Vapour and he can count Sasha, Satoshi Tomiie and Funk D Void amongst his growing legion of fans. Recently he has just signed with us at Audio Therapy and released his 'Emotional Distortion' single which has garnered excellent support from both DJ's and press alike.

*Montero* have been responsible for tracks such as 'Captain Hook' on Renaissance which hit the DJ Mag Hype Chart at No.1 and carried on to be the most downloaded tune on DJ Downloads to date. Their follow-up single 'Hairy Hits' , 'Lose Control' and remix of Phonique's 'For The Time Being' also received wide spread acclaim. In 2007 Montero released their electro monsters 48K and ZX on Max Graham's Re*Brand label, as well as remixing Flash Brothers and Moi Caprice, which had airplay support from Pete Tong.

*Eelke Kleijn* is a relatively fresh face to our scene but has already released records with labels such as Baroque and Lost Language. In 2007 he signed with Global Underground for the release of his artist album 'Naturally Artificial' which has created a lot of interest in his music from many other labels and artists.

*Lukasewich* is a new pseudonym for prolific Canadian producer Micah who has appeared on many of the worlds top dance music record labels including Global Underground, Silver Planet, Fade, System, EQ, Lost Language, Baroque and many more. Under this new guise his releases will have a more techier edge than Micah's previous works.

*Danny Dove* is another new up and coming producer that we've snapped up and we are very proud to include his first solo outing on our CD. Usually he teams up with co-producer Steve Smart and together the pair have worked with Loaded Records and Kidology and have also been picked up for remix duties on Ministry of Sound's Data label making Danny a name to be watched out for in the future.
Music Reviews -more-

browse