Joash - Bubblegum Strings
Mike Monday - Stargirl
Florian Kruse - The Miracle (Dave DK 'Magic' Mix)
Burnski - Packing My Bags
Ilija Rudman - Ocean Colour
Didier Sinclair - Devotion
Will Saul & Tam Cooper - Through The Smoke
Luomo - Tessio (Stimming Mix)
Jim Rivers - By Any Means
The Viewers - Streethorn (Ben Watt 'Buzzin Fly' Edit)
Scope - Strung Out 2009
Lemon Popsicle - Zavoaie
2's Company – Drop Bass Kick
Beanfield Feat Bajka - Tides (Ripperton Mix)
Rockers Hi-Fi - Push Push (Rainer Weichhold Mix)
Jim Rivers - Forget About It
Tom Budden - The Tree Dance
Jim Rivers – Vibrant
Jim Rivers - Global Underground: Nubreed 7
Label:
Global Underground
| Release Date: 3/30/2009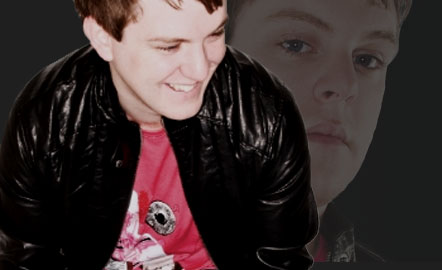 After a hiatus of seven years, Global Underground are proud to resurrect their Nubreed concept, as rising British dj and producer Jim Rivers steps up to the plate to relaunch the series. Following in the footsteps of such names as Danny Howells, Lee Burridge, Anthony Pappa and Lee Burridge, Jim delivers a double disc of music featuring classics from Aril Brikha and Didier Sinclair alongside new material from Guy J, Unkle, Nick Muir, Stimming, in addition to new material from Jim himself. A global world tour will accompany the album with a launch party at the 2009 Winter Music Conference on March 25th, ahead of the album's release on March 30th.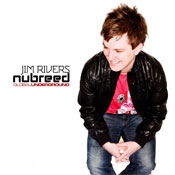 The undergrounds rumour mill has been going into overdrive for the last few weeks, but its finally time to set the record straight. After a break of 7 years, Global Underground is to resurrect their legendary nubreed compilation series, with rising Brit star Jim Rivers stepping up to the plate for the first album.
The DJ mix series that began in 2000, helped launch the careers of some of modern dance musics greatest DJs - Sander Kleinenberg, Danny Howells, Steve Lawler, Lee Burridge, Anthony Pappa and Satoshi Tomiie.
Following that illustrious line up, Jim Rivers has gained a worldwide reputation for his glitchy, groovy electronic sound, with an enviable CV notching up frequent dates at clubs like Ministry of Sound, Shindig and Urban Gorilla in the UK, as well as an international schedule thats seen him return to countless venues across the globe. His production pedigree includes Saved, Bedrock, Global Underground, Mouseville, Four:Twenty, Simple, Renaissance and Saw Recordings, and his own label, Misfit Records.
"Its been a long search, but finally I've found a DJ worthy of the nubreed series, welcome aboard Jim Rivers! Jim's DJing, original productions, and remixing make him stand head and shoulders above the current crop of DJs; he's a true star. nubreed was instrumental in showcasing to the wider world the career's of now legendary DJs like Sander Kleinenberg, Steve Lawler and Danny Howells and Jim will fit in perfectly with the nubreed pedigree". - Andy Horsfield, Global Underground founder
With the mix 3 months in the making, nubreed 7 promises to establish new standards for dance compilations and looks set to launch another career into the stratosphere...
As a fan, to hear that nubreed was to return was very exciting, but to be asked to re-launch the series after 7 years, that was something else, something monumental. Ive been working with GU for the last 4 years and knew that they had faith in me, but I never expected to get the call. To get this kind of opportunity - and from such a well-respected label well, it kind of blew me away... The previous releases were of such a high standard that I knew I had to deliver. Hopefully, people will enjoy it. - Jim Rivers, Jan 2009
nubreed 7 will be released on 30 March 2009 accompanied by a Global World Tour.

Music Reviews -more-

browse