Slow Burning
Late Night (feat. Yota)
Mode
Chocolate Frog
Pass Me The Suntan Lotion
Mind Trick
Remote
Are You Listening (feat. Liz Melody)
Yes Please
Warm Milk
James Talk - Walky Talky
Label:
Spoken Recordings
| Release Date: 2/25/2008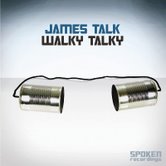 If you've been anywhere near an electronic music event in the past few years, the likelihood is that at least one point during the evening you will have been moving to the hypnotic sounds of James Talk. Born and bred in Southampton, James's reputation has been forged on endless days in the studio perfecting his unique sound of funky tech and acid house, and spellbinding performances at some of the biggest clubs on the planet. He counts the likes of Pete Tong, Nic Fanciulli and James Zabiela amongst his biggest fans and supporters.
Now as we approach the WMC, James delivers his long awaited debut artist album entitled 'Walky Talky', a super smart 10 track snapshot of where he is today musically. With a pinch of house, some tech house meanderings, acid licks galore and as always plenty of funk, James has perfectly managed to fit his sound in a nutshell.
Released digitally through Beatport.com
on 25/02/2008 and subsequently across iTUNES, Dj Download, Napster and all other platforms worldwide on 17/03/2008, the album features brand new and exclusive music from James including vocal collaborations with the talented Yota and Liz Melody.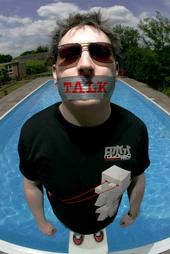 Things have happened very quickly for James, but to all those in the industry who have been involved with his meteoric rise, none are surprised at his success, and this was demonstrated in February 2005 when James was invited to supply the guest mix on John Digweed's Kiss 100 show. The mix earned praise from far and wide, and James has never looked back since.
One of his many supporters Nic Fanciulli has already signed three of James's tracks to his über-cool Saved imprint and featured them on his recent Renaissance compilations, whilst props from DJs that include Sasha, John Digweed, Danny Howells, Pete Tong and Steve Lawler amongst others have helped push James's sound to thousands of listeners around the world. Further success has since followed and in 2006 James was voted as DJMag's Breakthrough Artist by Nic Fanciulli, Sander Kleinenberg and Fergie, whilst iDJ magazine featured James alongside both Max Sedgley and Braund Reynolds as one to watch for the future.
His work alongside Audiofly on 'Cool Wet Grass' was signed to Get Physical whilst 'Eggs Are Cute' became one of the most successful releases on the Nu-Republic label. James has since launched his own label 'Spoken Recordings' which is an outlet for his own material and the tracks 'Remote', 'Warm Milk' and 'Pass Me the Suntan Lotion' have cemented the labels position as one of the most exciting new monikers on the market. On the remix tip, James is one of the most in demand new artists on the scene, with projects for Underwater, CR2, Data, Big Love, Saved and Little Mountain Records that have seen him remix on artists that include Danny Howells, DJ Pierre, King Unique, Buick Project, and Fedde Le Grand - every single remix different from the last but encapsulating the essential rhythm and groove that is synonymous with James's sound.
If all this wasn't enough, James's DJ diary continues to grow with gigs all over the world. Amazing performances at Ministry Of Sound, Womb, Shindig, Renaissance, Godskitchen and Tribal Sessions have seen James tear the floor apart, and with debuts at various festivals and events all over the planet in the coming months, James Talk is the name being spoken by promoters and club goers in all four corners of the scene.
Music Reviews -more-

browse