Max Fresh - Ride Up To The Stars
Hernan Cerbello - Don't Disturb
Mark Knight Feat Katherine Ellis - Insatiable (Buick Project Mix)
Izit - Heavy What? (Our Version)
Justin Martin - Cicada (Claude Von Stroke Mix)
James Talk & Dave Robertson - Mine & His EP (Mine Version)
Rich Sutcliffe - Mummy Can I Join The Stoners Club (Tommy Largo Mix)
Beta Blokka - Beta Blokka (James Talk 'Acid Lives On' Mix)
Buick Project - Luminare (Onionz Rub)
James Talk - House Rhythm
Haris - Madness
Streetlife - Bodywork (Bassline Dub)
Radar - Fields Of Green
James Talk - Thinking Out Loud 2
Label:
Nascent Recordings
| Release Date: 7/10/2006
The Thinking Out Loud compilation series was first launched by Steve Gerrard back in 2004, and now two years later the second album in the series comes from rising DJ and producer James Talk. As a producer, he has collaborated with Audiofly and Pete Tong, in addition to remixing for labels such as Kilowatt and Adrift, and with his DJ commitments increasing, including a residency at King Unique's Curfew Time night, a mix compilation was the natural progression, and thanks to Nascent Recordings this pinnacle shall now be reached, adding another accolade to his ever increasing career CV.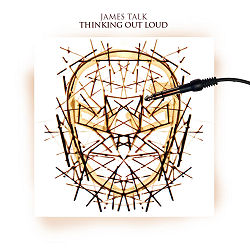 James Talk grew up on a staple diet of rave and acid house, and from an early age was allured by the acid basslines pumping their way through the sky every weekend from nearby fields and warehouses into his bedroom. He soon realised that dance legends such as Prodigy and Underworld were of more interest to him than any Charles Dickens novel. This fascination in rave culture culminated in him buying his first set of decks at the tender age of 14, and his first gig at a youth club shortly followed. These early steps helped him to pave the way to the unique style and sound that he has today…
And roll on today. Southampton's James Talk has come into his own in the past few years or so, with a series of singles on Nic Fanciulli's Saved Records, recognition from some of the scene's key movers and shakers, remixes for labels ranging from CR2, Little Mountain and Adrift. Add to this collaborations with Audiofly and industry guru Pete Tong there just seems to be no stopping him, yet he's still found time to launch his own label Spoken Recordings in between his ever increasing DJ schedule which includes a residency as part of King Unique's 'Curfew Time' night.
Thinking Out Loud is a mish mash of tracks that have been on James' decks of late. It's a pretty good idea of what to expect from a Talk set, with punchy acid basslines and beats and blips that wouldn't be amiss at an early 90s warehouse party.
Be it through his production or DJing James Talk can always be found causing mayhem on the globe's finest dancefloors with the very best in funky tech and acid house, and it takes no mastermind to realise that Talk is undoubtedly one of the names of the moment.
Music Reviews -more-

browse