Lump
Quiet Drumming Interlude
10101
Corduroy
Flute
Idiot
Lumpette
Intentionally Left Blank
Idiot Clapsolo
Quiet Drumming
Holden - The Idiots Are Winning
Label:
Border Community
| Release Date: 10/30/2006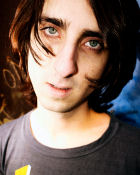 Three years after forming the Border Community label and launching the label with his highly successful single 'A Break In The Clouds', James Holden now returns to the fold with a collection of tracks entitled 'The Idiots Are Winning'. In a year that has seen releases come from Petter, Lazy Fat People and an artist album from Nathan Fake, 2006 has unquestionably been the label's biggest yet, and 'The Idiots Are Winning' will be the perfect bookend to the year for Holden and Border Commmunity fans alike.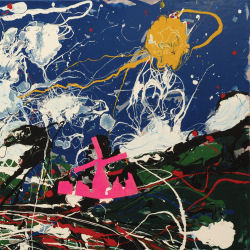 James Holden has been making a considerable name for himself in the upper echelons of the international dance music scene for the past few years – but he is not your average DJ / producer. In his seven years on the scene, his sets have encompassed pixie-trance to leftfield dance, new wave house to melodic techno – the genre-classifiers have yet to find a label which accurately captures the unique, yet universally appealing nature of Holden's music. His constantly evolving sound and rigorous attention to detail has been equaled by none.
"The likes of Josh Wink and Jeff Mills have inspired me to improve my DJing, but most of my other influences aren't dance orientated. I've always been more into obscure bands, lo-fi guitar things and leftfield electronic stuff." – James Holden
Holden also has an enviable reputation as a big name remix producer, having put his name to tracks by Madonna, Britney Spears, Depeche Mode and New Order, among the most well known pop artists, to say nothing of the countless floor-fillers he has unleashed.
Now, Holden is about to release a collection of tracks he has been writing over the last two years. Entitled 'The Idiots Are Winning', it marks the point where Holden leaves his peers behind, and effortlessly glides into the stratosphere, drawing on techno, lo-fi and even kraut rock influences to create an awe-inspiring body of music to which parallels have been drawn to the likes of Aphex Twin, Four Tet, The Knife, and Herbert.
"It's about time I achieved something with my life. What I want to do in my production is electronic music that feels more human and more live, just letting the machines malfunction and me be barely in control of them. You just need to know where to inject the life into it, and how to, and then the computer can become an instrument just like any other. Computer music is naff really, unless it has that punk feel. Those dirty bits. That's what makes it human, and that's what I'm focusing on now." – James Holden
The artwork for 'The Idiots Are Winning' came via the Border Community website sleeve art competition which has been running for several months and thus far has been the origin of the sleeve art for singles by Petter and Lazy Fat People. In the post arrived a full-size oil painting on canvas by Swiss-based artist Gregory Dourde, which James promptly selected for the cover of this release.
"When we started I wanted to remember what it's like to go out and buy records: it is the idea of treating not only the artists with respect, but also the customers – which is why we include loads of tools and different versions. We want it to be more of a creative family than a commercial enterprise. There's almost a sound coming up around the label, a sort of feeling, which is quite inspiring." – James Holden
Underlying these components of the James Holden recipe for success is an unerring belief in his own vision. He is well into the process of carving out a niche all of his very own, and is not about to let anyone stop him now…
'The Idiots Are Winning' will be released on both CD and 2x12 on October 30th in the UK, and available worldwide from mid November, with digital downloads to follow late November / early December 2006.
Music Reviews -more-

browse