Blue Foundation - Sweep (Hernan Cattaneo & John Tonks 'Little Intro' Mix)
Crowdpleaser & St. Plomb - 18 Years
Livio & Roby Feat George G. - Monochrome (Reprise)
Francois DuBois - I Try (Nic Fanciulli Mix)
Hernan Cattaneo & John Tonks - Anime (Sequential Mix)
Xplore - Time Travel
DP6 - Summer Time
Kosmas Epsilon - Paranoid (Eelke Kleijn Mix)
16 Bit Lolitas - Goodbye Pluto
Guy J - Agent Blue
Itamar Sagi - Sparta
X-Green - In Place
TG - Rhythm Acupuncture (Martin Buttrich Mix)
Chaim Feat Shy - Popsky
Marco Baily - Smooth Drive (Danny Howells & Dick Trevor Mix)
Hernan Cattaneo - Renaissance Presents: Sequential Volume 2
Label:
Renaissance Recordings
| Release Date: 5/7/2007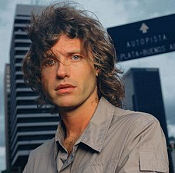 After spending much of the last year continously on the road DJing all over the world, Hernan Cattaneo is set to follow up last year's 'Sequential' compilation with the second volume in the series. The artists featured reflect the far reaching nature of Hernan's DJ diary, whilst there are many exclusive tracks from such names as Nick Muir and Martin Garcia featured, plus many remixes and a new track from Hernan himself in collaboration with John Tonks. 'Sequential Volume 2' looks set to be another great album from one of the scene's most popular DJs, and is due for release in early May.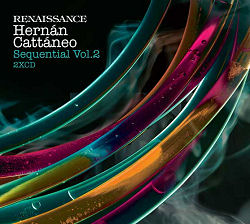 Hernan Cattaneo presents the latest instalment in his Sequential series. Two discs of expertly blended house that once again demonstrate his diversity, impeccable sourcing and unparalleled mixing ability.
With over 120 dates a year, Hernan Cattaneo is undoubtedly one of the busiest DJs in the world - not to mention one of the best. If proof were needed look no further than the latest volume in his Sequential series, an incredible double-mix CD that demonstrates why he's regarded as one of the worlds best DJs and the undisputed people's champion in his native South America.
Renowned for his smooth mixing and programming, 'Sequential Volume 2' sees Hernan draw on his far-reaching diary to feature a global array of tracks from Scandinavia, Holland, Germany, Israel, Greece and Argentina (of course!), alongside the obligatory stalwarts from England and America. The music itself naturally mirrors this diverse approach, expertly interpreting and marrying a Martin Buttrich remix with Israel's Chaim or Romania's Livio & Roby with Nic Fanciulli's masterful remix of Francois DuBois, just to highlight a few of the many moments contained within.
"This is a mix that mirrors Volume 1, beginning on an atmospheric, emotive tip, rising toward more peak-time fare. Along the way, I hope to have captured the aforementioned diversity, alongside a few pleasant surprises and, most importantly, a true reflection of my current sound." - Hernan Cattaneo
And what a privileged sound it is; beyond an original production and intro remix from Hernan and studio partner John Tonks, he has also sourced 4 other tracks from friends who, at his behest, produced them exclusively for the album. The result – a whopping 6 exclusives – serves to further distinguish the compilation from the crowd, in particular, the ever-increasing bootleg culture of live mix sets.
Music Reviews -more-

browse