Indigo Fields
Nebula
Geko
Mikro
2 Steps
Under Pressure
Love Is Not Alone
Save Me
I See You Next Time
Druma
7 Steps
Esperanza
Guy J - Esperanza
Label:
Bedrock Records
| Release Date: 9/8/2008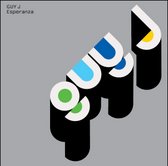 John Digweed's Bedrock imprint returned earlier this year with a superb AA offering from fast rising Israel producer Guy Judah, who's production and remix work over the last few months has made him a DJ favourite, with pretty much his entire body of singles, remixes and collabations all receiving widespread critical acclaim and support. Little did anyone know that he was carefully piecing together his debut artist album 'Esperanza', which is due to be released on Bedrock in September, and we have all the information on this must have album right here.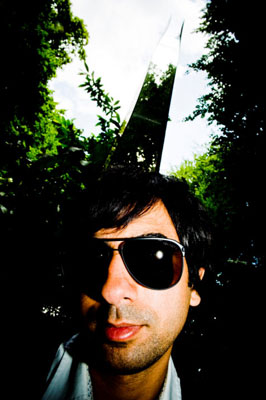 After setting the scene alight with numerous killer singles, Israeli producer Guy J releases his hotly anticipated full length artist album with label heavyweights, Bedrock Records.
Guy J has emerged over the course of the last two years to represent an intrinsic part of the Israeli dance music juggernaut that has been steadily powering through clubland in recent times. Along with fellow countrymen Guy Gerber, Sholmi Aber, Chaim and Gel Abril, Guy has been at the forefront of a movement back towards the melody rich sounds on which House music is based.
Guys productions, with their driving beats, shimmering synths and journey-like qualities, embody characteristics from all manner of House music. Guy states I didnt set out to write an album I just wrote tracks when I was in different moods, hence each track having different types of genres, different influences. He adds, This is the album I wanted to make it has a warm sound its very sexy and really tells a story.
On this, his debut artist album, Guy fully exploits the opportunity to explore the length and breadth of his creative capacity. Alongside the dance floor orientated cuts on which he has built his reputation, Guy straddles moods of ambient, techno and electronica whilst constantly maintaining a melodic and highly emotive core. Anyone who appreciated the majesty of Nathan Fakes Drowning in a Sea of Love will instantly feel at home with Esperanza, as would fans of the Kompakt or Border Community sound where the focus is first and foremost on musicality.
Indigo Fields opens up the album perfectly and immediately encapsulates the rich tapestry of sound for which Guy J is famed. Following on, Nebula highlights the dancefloor focused underbelly of the album by marrying dark, driving bass with Chicago-influenced synth-stabs that leave you doubtless of Guys sonic capabilities. Geko again picks up a strand of the classic house blueprint albeit this time in slower and more twisted fashion. Guys first single Under Pressure appears on the album in a slightly more restrained album version. Flourishes of synthesis and noise appear and disappear as the track travels patiently through peeks and troughs of intensity.
By the time Druma jerks into the frame you realise you are experiencing the work of a genuine musical talent. Epic slabs of sound are stacked atop glitchy lo-fi drums which results in a listening experience that simply swallows you whole. Closing track Esperanza completes the journey and in archetypal Guy J fashion its a musically dense trip that is dynamic enough to keep you hanging until the very last beat.
Hernan Cattaneo, Sasha and Tiga are among Guys many supporters thanks to consistently releasing sterling tracks. In support of the album, the three singles Under Pressure, Geko and Mirko are all being released through Bedrock Records in the coming weeks and months.
What is without question is that Guy has managed to produce an album that is brimming with soul, a feat which an artist can toil for an entire lifetime hoping to achieve.
Bedrock Records Head Honcho John Digweed says Guy J has emerged over the last couple of years with every production getting better and better. I realised that Guy had a great ear for making club tracks but with this album project Guy has really pushed himself further musically, delivering an album full of diversity with a warm melodic contemporary sound. I feel this album would sit well setting you up for a night out, helping you wind down at an after party or even just lazing by the pool. The crisp beats and beautiful melodies lock you in from start to finish. And we couldnt have put it better ourselves.
A bonus CD has been included with the album featuring club mixes of 8 of Guys tracks including Geko & Esparanza, including two extra club tracks not featured on the main album.
Music Reviews -more-

browse