The State Of Change
Late Bloomers
Unfulfilled
Are U Naked?
Belly Dancing (Album Version)
Sea Of Sand (Album Version)
Persona Non Grata
Seagull
Moody Samba
2 Birds One Stoned
Planetarium
Last Frequency
Guy Gerber - Late Bloomers
Label:
Cocoon Recordings
| Release Date: 5/23/2007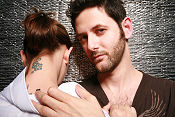 Guy Gerber is without question one of the best producers of the last few years, with a string of high profile releases on Bedrock, his own Supplement Facts label and also Cocoon, who now proudly present his debut artist long player 'Late Bloomers', featuring the singles 'Sea Of Sand' and 'Belly Dancing' and plenty of brand new original material.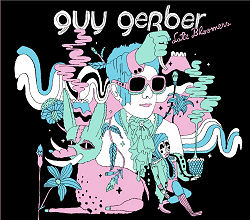 Late Bloomers. This seems to be a quite down-to-earth self-assessment of the Israeli Guy Gerber, who has been releasing his productions since 2002. It is now difficult to form an objective opinion on this matter, especially looking from the label's point of view. Is it necessary for a talented artist to have his breakthrough earlier, or is the term of five years since his first release actually too short, compared to many others?
Wherever he sees himself within the schedule of becoming an artist, Guy Gerber was one of the stars of last year, though one could argue it was back in 2004 and the release of the widely received and critically acclaimed 'Stoppage Time' on Bedrock Records that planted the seed.
Indeed, such was the broad appeal of this track that it ended up in not only the record boxes of the usual Bedrock suspects like John Digweed and Jimmy Van M, but also those of James Holden and Sven Vath, who subsequently signed Guy to Cocoon for a multi release deal.
First came 'Sea Of Sand' on Compilation F', then came 'Belly Dancing' and now Guy delivers the 12 track 'Late Bloomers', an album that draws upon Guy's numerous influences (Carl Craig, Jean Michel Jarre and Giorgio Moroder to name but three), crosses many styles and genres (be it house, techno, dub, minimal and even film score) and showcases the talent of one of the top producers in the scene today.
Music Reviews -more-

browse