Faithless - Salva Mea (Original Radio Edit)
Donna Summer - I Feel Love (Rollo & Sister Bliss Monster Mix)
Livin Joy - Dreamer (Rollo & Sister Bliss Mix)
Faithless - Woozy
Faithless - Crazy English Summer (Brothers On High Mix)
Tricky - For Real (Rollo & Sister Bliss Mix)
Faithless - Blissy's Groove
Faithless - Miss U Less See U More (Pete Heller Mix)
Faithless - Reasons (Goldrun Mix)
Faithless - Addictive
Black Grape - Get Higher (Rollo & Sister Bliss Mix)
1 Giant Leap Feat Maxi Jazz & Robbie Williams - My Culture
B.B.E. - Seven Days & One Week (The Rollo & Sister Bliss Mix)
Dido - Worthless
Maxence Cyrin - Dont You Want Me?
Faithless - Renaissance Presents: 3D
Label:
Renaissance Recordings
| Release Date: 7/10/2006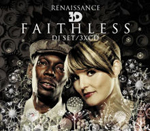 The Renaissance '3D' series kicked off earlier this year with Satosh Tomiie at the helm. The triple disc concept covering not only the live and studio aspect of the compiler's career, but also their home listening influences gave us a deeper insight into the musical background and history of Satoshi Tomiie than ever before, and if you're talking about musical history and storied backgrounds, then Faithless without a doubt spring straight to mind. With a career spanning way back into the early 90s and prior collectively, Faithless are one of THE biggest acts in dance music, and the '3D' album will no doubt be a must for any music lover or fan who's grown up with their music over the last few years.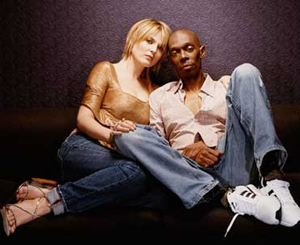 If there was any question over who could follow the critical success of Satoshi Tomiie's inaugural 3D release it can now be answered in one word – Faithless…
Sister Bliss is a long time friend of Renaissance, when not tinkling the ivories for the band she maintains her role as the world's leading female DJ and can frequently be found playing events both at home and overseas. Alongside veteran DJ and inimitable 'voice', Maxi Jazz and producer Rollo (who's production credits also include U2, Bjork, The Pet Shop Boys and, of course, Dido), they are Faithless. With such an array of musical talent it is evident why they have become one of the world's leading dance bands, filling arenas and headlining festivals.
Their 'Greatest Hits' album went Triple Platinum, selling over 1,000,000 copies in the UK alone last year, so it is a genuine honour for them to agree to take on 3D as their next project, a compilation series that will no doubt satisfy their appetite for innovation, whilst showcasing their incredible back catalogue. Over 3 discs the privileged listener will get to follow them through an upfront selection of 'Club' favourites to 'Studio', an expert blend of their own remixes and productions and, finally, 'Home', an array of chilled, yet influential and formative cuts.
Music Reviews -more-

browse