Jahcoozi – Ali McBills (Robert Johnson '6am X-Ray Italo' Rework)
Marc Ashken – Nimrod (Marc Houle 'Is A Nimrod' Mix)
Gui.tar – Push In The Bush
Snax – Honeymoon's Over (Konrad Black Mix)
Jens Zimmermann – Tranquillité
Liquid Liquid – Bellhead
Lee Burridge & Dan F – Treat 'Em Mean, Keep 'Em Keen (Exercise One, Mix 2)
100 Hz – Trustlove
Samim Feat Big Bully – Paspd
Laven & MSO – Looking For God
Simon Baker – Plastik
Samuel L Sesssions Feat Paris The Black Fu – Can You Relate
Johannes Heil – All For One (Tobi Neumann 'Swinging' Mix)
Kaos – Panopeeps (Origin)
Beanfield - Tides – C's Movement #1 (Carl Craig Mix)
Aril Brikha – Berghain
Ewan Pearson - Fabric 35
Label:
Fabric Records
| Release Date: 7/16/2007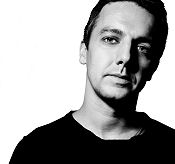 Be it producing albums such as Tracy Thorn's latest and most excellent 'Out Of The Woods', his own dj sets and prior work for Soma, remixes for a veritable who's who that includes the Pet Shop Boys, The Chemical Brothers and Depeche Mode, and it's safe to say Ewan Pearson can do no wrong. When it was announced he was to deliver an album for the Fabric series, anticipation quickly built - now full details of this summer release have emerged and that anticipation will be more than satisfied.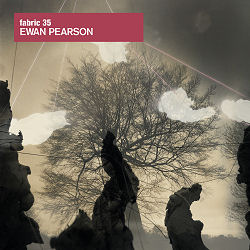 With minimal being the prevailing theme of the techno world, the musical equivalent of writing a word over and over until it has lost all meaning; it's refreshing to stumble upon someone as anomalous as the highly inventive Ewan Pearson. Long after his days of being a skint self-employed musician, and 11 years on since his first record was pressed, it's quite obvious Ewan Pearson has undoubtedly found his groove – and his sound is anything but soulless or uninspired. And his ever-changing, avant-garde productions seem to always surprise even the most jaded of ears. Offbeat yet on point, with a charmingly unpretentious disposition, Pearson makes pop-friendly music drenched in bass and sprinkled with addictive melodies. From his beginnings on Birmingham's Bosting label as Villa America and Dirtbox, to his highly celebrated work on Soma as Maas, to his ever-expanding DJing career, Ewan Pearson has quickly climbed the ranks as one of electronic music's most prodigious underground idols.
"I think I move around style-wise, I've got quite diverse tastes. I suppose, because of the remixes I was doing 5 years ago, I've been lumped into the electro scene, but what interests me is finding exciting new records. It's that sensibility of trying to twist things slightly, trying to put things together in not such an obvious way, trying to change things style-wise. What I don't like is hearing hours of the same sort of thing. At the moment, I love techno but I don't just play sort of minimal clicky stuff. What bores me when everyone is doing the same thing. I just find the stuff that moves me and try and make it work." – Ewan Pearson
And it does work, with his position firmly cemented at the top of every label's list for his production and remixes. The Rapture hand picked Pearson and indie-producer extraordinaire Paul Epworth for their highly-acclaimed second album, 'Pieces of The People We Love'. His production credits also include Ladytron, Chikinki, two tracks of Gwen Stefani's first solo album and seven tracks on Tracey Thorn's recent cult phenomenon/media diamond 'Out Of The Woods'. He's remixed and re-rubbed some of the most fascinating names on the charts, including Depeche Mode, Goldfrapp (three times in fact), The Chemical Brothers, Pet Shop Boys, Fields and Franz Ferdinand. DJing is challenging and enjoyable, but not the only string on his bow.
"When people ask 'So you're a DJ?', I'm like 'Well sort of, it's like my fourth or fifth job'." - Ewan Pearson
Above all, he prefers lending his hand to his distinctive ability to re-imagining beats.
"I started doing a lot of remixes and the remixing was going well. I realised that I was enjoying stepping back a bit. I wasn't enjoying the artist thing. I was getting enough creative satisfaction out of the remixing. And being let loose on people's records has led to producing where I'm involved from the start, rather than being brought in later on. For me, remixing, when it's done well, is an art form in its own right. My attitude is to treat it as a reproduction." – Ewan Pearson
On 'Fabric 35', Ewan Pearson tells a gripping, equivocal story; at times it's moving ('Berghain' by Aril Brikha), other times brilliantly off-the-wall (Konrad Black's take on 'Honeymoon's Over'), even twists and turns towards the adulterous (100 Hz on 'Trustlove') – but, from beginning to end, remains completely unpredictable. Pearson has crafted a wonderfully fluid mix, shifting from abrasive, percussive workouts to sublime, sparkling electronics with ease. The mix is underpinned by a menacing sub-plot; mechanical, treated vocals and low end kick drive the story deeper.
"I always try to have some more musical stuff in there, but it's quite heads-down, with low-slung basslines. It ranges from quite a few styles but it's a no-nonsense dancefloor mix, more down and dirty. Being interested in production, I'm always trying to find things that fit together - I like that happy accident that you find sometimes when you find two records that are in the same key and the same tempo; when you put them together, you make this brand new thing." – Ewan Pearson
Music Reviews -more-

browse