The Low End Specialists Feat Gay Joy - It Comes From Inside (Inside-apella)
Francois DuBois - I Try
Myself - Barbeque
Lance Jordan - Sun Is Rising (Ruff Mix)
Julien Jabre - Swimming Places (Sebastian Ingrosso Re-Edit)
And If - Finest Dream (Silicone Soul Mix)
Booka Shade - In White Rooms
Simian Mobile Disco - Hustler
Ballroom - Remember Me
Deetron - The Afterlife
Lula - The DJ The Music & Me (Peace Division Mix)
DJ Simi & DJ Marotta - My House
Yoshimoto - Du What U Du (Markus Schulz Mix)
Dubfire - I Feel Speed (Club Mix)
X-Press 2 Feat Rob Harvey - Kill 100 (Carl Craig Mix)
Dubfire - Global Underground: 031 - Taipei
Label:
Global Underground
| Release Date: 4/2/2007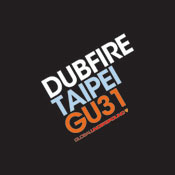 Hot on the heels of Nick Warren's 'Paris' comes Ali Dubfire's 'Taipei' album for Global Underground. As no stranger to the Global brand with several previous compilations alongside Sharam as Deep Dish, 'GU031' marks Dubfire's first full solo compilation for the series, just as Sharam's 'Dubai album marked his full debut for the label at the end of 2006. 'Taipei' features an assortment of Dubfire's own remixes of artists that include Nitzer Ebb, Nic Fanciulli and Robbie Rivera, in addition to his forthcoming solo single 'I Feel Speed', and this latest excursion into the Global Underground will be released in early April.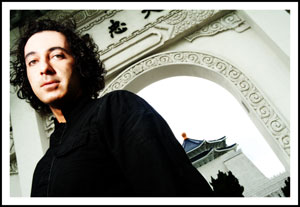 *So you think you know all about Deep Dish? Think again...*
Ali Dubfire - one half of the Grammy Award winning and four-time nominated electronic music duo Deep Dish - has joined forces with Global Underground for the release of his first solo mix album Dubfire GU031 – Taipei. The 2-CD mix set is a sweeping change from anything you would have previously expected to hear from the Deep Dish member and it features the finest in house, electro, techno, and even industrial music.
Growing up in the Washington, DC area, Dubfire spent much of his youth playing the guitar in school bands and listening to heavy doses of classic Hip-Hop, jazz/rare groove, dub reggae, new wave and industrial. Dubfire was also influenced by the local punk scene and the music of hometown bands like Fugazi and Minor Threat. Members of these bands also worked at a local record store called Yesterday And Today Records, and this is where Dubfire first picked up on the sounds of acts such as Kraftwerk, Ministry, Jesus & Mary Chain, Depeche Mode, Nitzer Ebb, Adrian Sherwood/On-U Sound and Einstürzende Neubauten. Through this heavy industrial influence, namely the sound of Chicago's famed Wax Trax! label, Dubfire discovered the Chicago house scene and what labels like Trax and D.J. International Records were releasing.
Dubfire's eclectic new mix is the product of his diverse past and addictive music personality, and this mix is more about Dubfire personally and as a DJ. Dubfire's mix was compiled with tracks that he's both really into at the moment and that have also had a profound influence on shaping his love for music. The 'Taipei' album is laced full of gems from a diverse lot including Depeche Mode, Carl Craig, Booka Shade, Extrawelt, Samuel L Session and Nitzer Ebb. However, the biggest surprise of all comes with Dubfire's original production 'I Feel Speed' - a cover of an obscure Love & Rockets song that, for the first time, features his own vocals!
"This mix is more about who I am, as opposed to Deep Dish. This is an extension of all my influences from day one and where my head is at currently. I've always been about pushing the envelope musically and anytime there;s a new sound, I'm paying attention."
- Dubfire, February 2007
Music Reviews -more-

browse